The Boston Red Sox announced Friday that Alex Cora will return to manage the team in 2021.
Sox players were thrilled to hear the news, but perhaps the decision also will help Boston recruit some free agents this offseason.
That seems to be the case for at least one pitcher currently on the market.
After Major League Baseball posted a photo of Cora on its official Instagram page to share that he'd been rehired, free agent reliever Keone Kela slid into the comment section to show his approval.
And when a few Sox fans responded to tell him to join the Red Sox, Kela expressed his interest.
"I'd love to," Kela responded.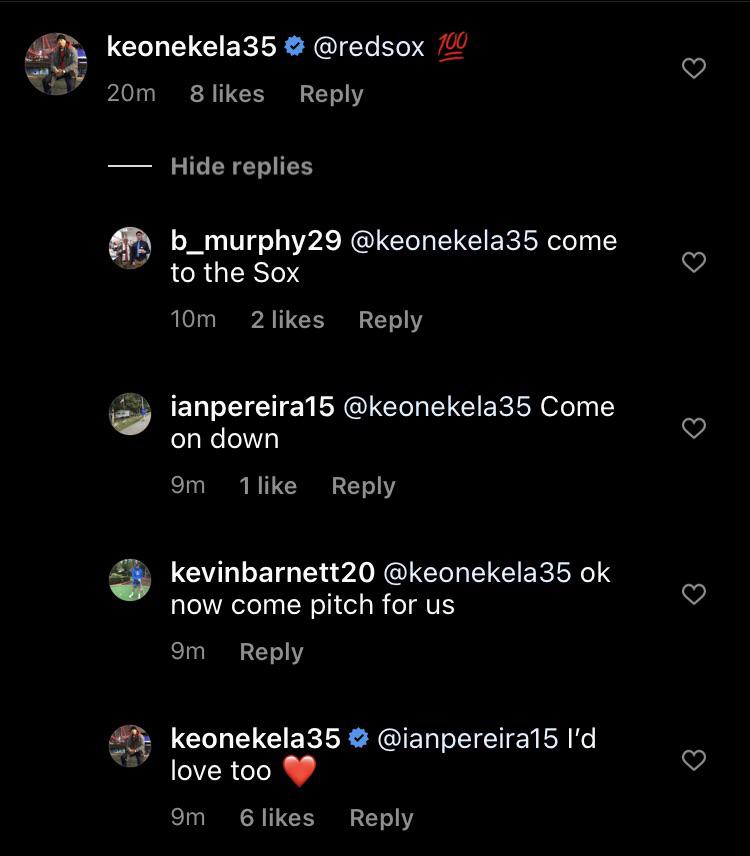 Kela has been predicted by ESPN to sign with the Red Sox this offseason.
The right-handed pitcher has played his last three seasons with the Pittsburgh Pirates after starting his career in the majors with the Texas Rangers in 2015.
Kela made just three appearances in the shortened 2020 campaign thanks to contracting COVID-19 and right forearm tightness. He posted a 2.49 ERA in in 27 innings pitched in three seasons with the Pirates.
We'll see who else this move appeals to.