Four days after ending a game with a miraculous punt return, Patriots rookie Marcus Jones effectively ended one with a questionable decision in the kicking game.
Jones elected to field a punt at the 1-yard line with just under a minute left at U.S. Bank Stadium on Thursday night and New England trailing Minnesota 33-26. The rookie cornerback returned it 10 yards, giving Mac Jones and the Patriots offense the ball at their 11-yard line with 53 seconds left. Three players later, the game was over.
Obviously, the odds were against the Patriots getting a touchdown in that spot even if they'd started at the 20-yard line. But Jones' short return made a near-impossible situation even tougher.
During a Monday morning Zoom call, New England head coach Bill Belichick was asked whether Jones should've let the ball go into the end zone.
"It was a tough one," Belichick said. "Yeah, in retrospect I don't know. We ended up getting it out to, I don't know, the 15-yard line, something like that and just a couple of yards. I think take a shot at making a big play in that situation. I'm alright with that. If we had done a better job with our blocking, did a better job to get him started, we might've had a chance there. So, that situation, you don't have a lot of options right there.
"I'd say punt return in that situation is not a bad option."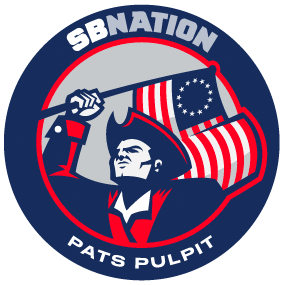 Belichick's memory clearly was a bit off, as there's a big difference between starting at the 11-yard line and being "a couple of yards" away from the 20-yard line. Still, his point is well-taken.
Given Jones' talent as a returner, the Patriots probably had as good of a chance of him busting out a huge return as they did driving 80 yards in 50 seconds with zero timeouts. Nobody would've been surprised if Jones returned the ball near midfield, if not further.
Thursday night's loss snapped New England's three-game winning streak and left the Patriots with a 6-5 record through 11 games. They'll look to get back on track next Thursday night when they host the Buffalo Bills in a pivotal AFC East matchup.