The Derek Carr era in Las Vegas seems to be over, and the Mac Jones era in New England isn't going much better.
With Carr seemingly in his final days with the Raiders, is it possible for the Patriots to cut their self-inflicted losses with Jones and start over with Carr at quarterback?
Sure, it's possible, but it's not happening — nor should it.
In case you missed it, Josh McDaniels on Wednesday revealed that Carr will sit out the rest of the season with ex-Patriot Jarrett Stidham starting the final two games for the Raiders. The move almost certainly spells the end of Carr's time in Vegas, as the Raiders can release the veteran quarterback this offseason with minimal financial ramifications.
Additionally, Carr's impending exit spawned its own quarterback rumor mill, with many wondering whether Tom Brady could join the Raiders in free agency this offseason. Others, including ESPN's Bill Barnwell, love the idea of McDaniels trading for Jones and the Patriots bringing back Brady or Jimmy Garoppolo. Expect such speculation to ramp up in the coming weeks.
But forget the Brady-Patriots reunion talk for a moment. Let's focus on the idea of moving on from Jones and bringing in Carr, either via trade or free agency.
It's just a stupid idea, and you can bet Bill Belichick and Robert Kraft — especially Kraft — feel the same way.
The logic is simple: We already know Carr isn't franchise-quarterback material; we don't yet know what Jones' ceiling is.
Bailey Zappe fans — let's call them "Zappanons" — can say whatever they want. So can the people who insist on burying their heads in the sand and blaming Jones for the struggles of the Patriots offense this season, rather than Belichick, Matt Patricia and Joe Judge.
They're all wrong.
Perhaps Jones isn't the quarterback of the future in New England. But the reality is we don't know that yet, and nothing that's happened this season should make you feel one way or the other.
Trevor Lawrence's bad rookie season got explained away by bad coaching. Jones' sophomore campaign should get the same treatment. If you're among those who believe Jones only succeeded in 2021 because of McDaniels' offensive scheme, then you also must connect Patricia's play-calling and play design to Jones' struggles in 2022. You can't have it both ways.
From awful play-calling to wretched offensive line play to a general lack of discipline from the entire team, Jones didn't have a chance this season. That much was obvious during training camp.
As for Jones' leadership, there's no denying he's taken a step back this season. His in-game outbursts and borderline insubordination are a bad look for a team captain and franchise quarterback, even though he has every right to be upset with the Patriots, who didn't put him in a position to succeed this season.
But that's the only area in which Carr would offer an immediate upgrade — and many Patriots players probably would dispute that point.
The fact of the matter is Carr wouldn't offer any more long-term upside than Jones. And you could make a strong case that he wouldn't offer more short-term upside, either.
The 31-year-old, who currently leads the NFL with 14 interceptions, has been awful this season. He was so bad during the Week 15 game between the Patriots and Raiders that New England nearly turned an abysmal performance into a comeback win before puking it away.
Carr is your classic example of an average, occasionally decent quarterback who ultimately won't get you over the hump. He makes mistakes in big moments, melts down against a good pass rush and, most concerningly, at times plays like he's afraid.
Carr is known as a "Checkdown Charlie" — and for good reason.
Last season, he ranked 20th in percentage of throws to the first down marker or beyond, accordin to TruMedia. Since 2017, he ranks 38th out of 47 qualifying quarterbacks.
This season, with McDaniels clearly pushing him to be more aggressive, Carr ranks fifth. The result: 14 interceptions, which tie a career-high, and a 60.8 completion percentage, which ranks as the second worst of his nine-year career. Yes, Hunter Renfrow and Darren Waller both have missed time this season, but Davante Adams, the best receiver in the NFL, hasn't missed a game.
As for Jones, he ranked 14th in the same state last season but ranks 26th in 2022. If you've watched a Patriots game this season, you know Patricia's play-calling is the primary culprit for the dropoff.
Hell, Jones so badly wants to throw the ball downfield that he's openly chewed out Patricia over it during games.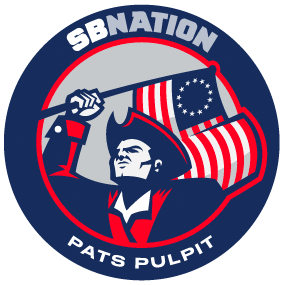 No matter which way you slice it, Carr at best would be roughly equal to Jones and at worst would be a major downgrade.
Carr's best season: 2020, when he completed 67% of his passes for 4,103 yards, 27 touchdowns and nine interceptions.
Jones in 2021: 68% completion percentage for 3,801 yards, 22 TDs and 13 picks as a rookie.
Carr finished as Pro Football Focus' fifth-best quarterback in 2016, when he put up similar numbers to what he posted in 2020 and finished third in MVP voting. He's finished outside of PFF's top 10 list in every other season, including a 35th-place finish in his rookie season and three other campaigns of 21st or worse.
Jones finished with PFF's 12th-best PFF quarterback grade as a rookie and currently has this season's 26th-best grade. If you believe that's because he suddenly stinks, we don't know what to tell you.
None of this is to say that the Patriots shouldn't consider upgrading at quarterback.
Jones absolutely has regressed this season. Yes, the Patriots broke him, but they also must ask themselves whether he's fixable. We'd argue that Lawrence and, especially, Josh Allen prove you can't write off a young quarterback after a rough season or two, but those two also are freakishly talented.
If New England believes it can find a major upgrade this offseason, it should take a look.
But Carr ain't it. Just ask McDaniels.