Overall, Christian Barmore's sophomore season has been a disappointment — but it's finishing with a bang.
Barmore, occasionally dominant as a rookie defensive lineman in 2021, got off to a slow start this season while facing a significant uptick in double teams. The second-round pick then missed seven games due to a nagging injury and was solid but unspectacular for the Patriots in his two games after returning.
But Sunday's game against the Miami Dolphins? It might've been the best performance of Barmore's young career.
Barmore recorded one sack and one tackle (a run stuff) while racking up a team-leading seven quarterback pressures in New England's season-extending win over the Dolphins. And he did so while seeing just 33 defensive snaps, which is middle-of-the-road usage for the Alabama product.
Yes, Barmore was going up against an offensive line that was both banged up and susceptible, especially on the interior. But that shouldn't detract from what was an outstanding game for the energetic and explosive D-lineman — who punctuated his afternoon by hilariously trolling Jaylen Waddle.

Check out these numbers from Pro Football Focus:
Seven QB pressures: career-high
One sack: tied career-high
Three QB hurries: tied for second-most
Three QB hits: career-high
90.8 PFF defense grade: career-high
90.0 PFF pass-rush grade: career-high
67.3 PFF run-defense grade: third-best
"To me, that's the best I've felt," Barmore told NESN.com after Sunday's game. "Especially from the injury, definitely best I've felt. … Thank god, working hard, thank the weight room staff and everybody. So, I'm just trying to get better. Feel real good."
Barmore credited the entire Patriots organization for keeping him focused and sharp during his injury absence.
"My team supporting me, helping me, like, keep my head right, keep my head straight," Barmore said. "Just helping me keep calm, keep grinding, be patient. So, I thank God for this. I'm working hard."
Bill Belichick highlighted Barmore last week while saying the 23-year-old looked like his old self. He offered more praise during Sunday's postgame news conference.
"Another good front player," Belichick said. "I thought Christian was active and caused some problems inside. … He's got a lot of length inside there. That's different than a couple of the other players that have other skill sets with not quite as much length."
Belichick also went into detail on how Barmore fits into New England's versatile defensive line.
"It's good to have him as part of that interior defensive line rotation," Belichick said. "We have a lot of good players in there and they're all a little bit different. I think that's always a problem for the offensive line. When you see the player line up in the same spot multiple times but it's a different player with a different skill set, you really have to make sure that you know who you're blocking and what you have to take away from certain players or what their strengths are compared to the guy who might've been in there the play before or might've blocked previously.
"So, being able to mix those up. A lot of teams do that. Obviously, the Jets probably rotate their line more than anybody. But those are some of the problems that you create by doing that. Just different matchups and just putting more pressure on the offense to recognize who the specific individual player is — not the X's and O's, but the guy inside the uniform and how to handle him."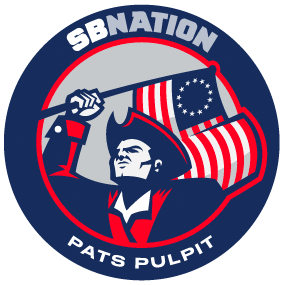 How this Patriots season ends remains to be seen. Even if New England earns a spot in the postseason, it's hard to envision Belichick's team making a deep run.
But the recent performances of Barmore and some of the Patriots' other young defenders, such as Kyle Dugger and Marcus Jones, should generate optimism that New England's defense has a good, youthful core to build upon. The arrow certainly is pointing up on a defense that rightfully has drawn major criticism over the last few years.
For much of this season, it was easy to forget that Barmore might have more upside than any other Patriots defender. He offered a loud reminder Sunday afternoon.