When the Patriots last week announced plans to interview offensive coordinators, many fans rejoiced while expressing one concern: Would Bill Belichick break custom and explore external options, or would he just interview his buddies before settling on an obvious, in-the-family choice, like Bill O'Brien?
Well, through Thursday, the New England conducted or set up interviews with five candidates, including three seemingly outside-the-box options with no prior history of coaching with the Patriots. So, it appeared as if Belichick actually might be willing to try something different.
However, the more you look at it, it's hard to argue that anything really has changed.
O'Brien, Nick Caley, Keenan McCardell, Shawn Jefferson and Adrian Klemm all have established connections with the Patriots, either as former players, ex-coaches or current members of New England's coaching staff. And the coaching search reportedly could end Friday, so the entire candidate pool might wind up being full of either immediate or extended Patriots family members.
NBC Sports Boston's Tom E. Curran on Thursday wondered whether Belichick might simply be doing solids for people whom he respects in an attempt to raise their profiles.
"Yeah, Keenan McCardell played for Bill in Cleveland," Curran said during the latest "Boston Sports Tonight" episode. "Adrian Klemm played for Bill here. Bill coached Shawn Jefferson briefly in 1996. Nick Caley, they bring him in. Is it just a favor-giving exercise to guys you know? Or are we doing a full and exhaustive search?
" … There's always an ulterior motive, which is something else this team needs to clean up, too."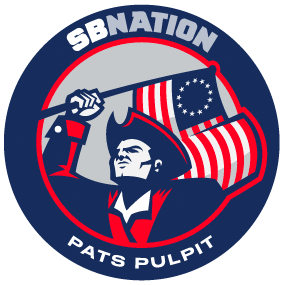 Sports Illustrated's Albert Breer offered a similar take during Friday's episode of 98.5 The Sports Hub's "Zolak & Bertrand" show. Breer also suggested that Belichick's ulterior motive might be skirting NFL rules to recruit for other coaching positions.
"I have my suspicions that — this happens, too, so I'm not saying this is just the Patriots doing this — you bring in a guy to interview for a job that he may not be really in contention for with the idea that maybe he'll be here in another capacity," Breer said. "So, like, Shawn Jefferson is under contract with the Cardinals but he's part of a fired staff. So, the Cardinals can say 'no' if the Patriots want to bring him over to interview for the receivers job. But they can't say 'no' if they're interviewing him for the coordinator job."
All reports indicate O'Brien is the leading candidate to become New England's next offensive coordinator. The offseason began with the former Patriots OC as the franchise's "primary target," and it doesn't sound as if anything's changed. And, for a variety of reasons, O'Brien is the most logical fit for the job.
If O'Brien rejoins New England, fixes the offense and gets Mac Jones back on track, few will care whether Belichick showed any progressiveness in his first offensive coordinator search in over a decade. Plus, there's a non-zero chance that this OC search will prove to be Belichick's last with the Patriots.
And if that proves to be the case, we might look back and say that Belichick never truly changed his ways — for better or for worse.