Many Patriots fans want New England to add a truly elite wideout this offseason, like DeAndre Hopkins. And that makes sense, as the Patriots' offense really could use a game-changing weapon.
But could a deal for a traditional slot receiver be more realistic?
ESPN's Jeremy Fowler dropped a bit of a stunner on Tuesday, reporting the Raiders could make big changes during the offseason with receiver Hunter Renfrow and tight end Darren Waller potentially being available in trades. Both players are coming off disappointing, injury-plagued seasons.
"Meanwhile in Vegas, I've talked to a few people around the league who expect coach Josh McDaniels and general manager Dave Ziegler to continue aggressively tweaking the roster," Fowler wrote. "McDaniels is big on 'culture fits' and will want his own guys. Teams will be keeping an eye on tight end Darren Waller and wide receiver Hunter Renfrow in that process."
It's unclear why McDaniels and Ziegler would or wouldn't consider Renfrow and Waller good fits for the culture in Vegas. Neither player has created any worrisome controversy, outside of Waller lobbying for a contract extension last offseason.
And while New England's financial commitment to Hunter Henry and Jonnu Smith likely precludes them from a trade for Waller, who's both expensive and injury-prone, a deal for Renfrow would make a lot of sense.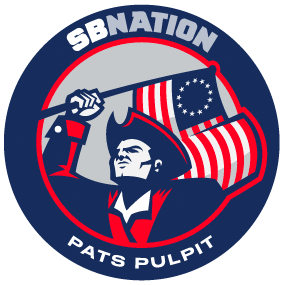 The Clemson product was penciled in as a likely Patriots pick ahead of the 2019 NFL Draft due to his similar skill set and play style to former New England slot receivers Julian Edelman and Wes Welker. But Renfrow wound up going to the Raiders in the fifth round and since has become one of the best slot weapons in the NFL.
He averaged 53 catches and 631 yards over his first two seasons but blossomed in 2021, racking up 103 catches for 1,038 yards and nine touchdowns. Renfrow was rewarded last offseason with a two-year, $32 million contract extension, which, coupled with the arrival of McDaniels and a Patriots-like offensive scheme, seemingly locked him in as a key piece of Vegas' future. However, injuries and inconsistency limited Renfrow to just 36 catches for 330 yards in 10 games this season.
Now, there appears to be at least some chance that he's traded this offseason. And New England almost certainly will be floated as a possible landing spot.
The Patriots entered the offseason loaded with question marks at receiver. Nelson Agholor and slot receiver Jakobi Meyers both are free agents, and Kendrick Bourne popped up in trade rumors throughout the season. Tyquan Thornton remains young and unproven, and DeVante Parker has established durability concerns.
Plus, the arrival of Bill O'Brien as New England's next offensive coordinator makes it fair to wonder whether Bill Belichick will abandon the failed offensive scheme from last season and go back to a traditional Patriots offense.
What the Patriots would have to pay for Renfrow is anyone's guess. The price tag likely wouldn't be any higher than a second-round pick, but it's entirely possible it only would take a third- or fourth-rounder, plus another asset or two. As for Renfrow's contract, he's due $6.5 million with a $13 million cap hit in 2023 before those numbers rise to $11.1 million and $13.7 million, respectively, in 2024. That's a manageable contract, especially if the Patriots allow Meyers to walk in free agency.
Of course, the other layer to this is Belichick's relationship with McDaniels and Ziegler.
It's difficult to know whether McDaniels and Ziegler would want to trade a legitimate offensive weapon to a conference rival, which also happens to be their former employer. That said, the Patriots did trade tackle Justin Herron to the Raiders in September, so there's at least some track record. They also shipped backup quarterback Jarrett Stidham to Vegas last offseason.
Ultimately, Renfrow makes as much sense for the Patriots now as he did four years ago. If there's a chance for them to acquire the 27-year-old this offseason, they should strongly consider it.