Despite all the money they spent on Hunter Henry and Jonnu Smith, the Patriots didn't get nearly enough production from their tight ends the last two seasons. Henry has played well and been surprisingly durable, but Smith has been a complete disappointment.
So, you could argue New England is due for an upgrade at one of football's most important positions. And it just so happens that one of the game's best tight ends could be available this offseason.
ESPN's Jeremy Fowler on Tuesday surprisingly reported the Raiders could make receiver Hunter Renfrow and tight end Darren Waller available in trades this offseason. Fowler noted that Las Vegas head coach Josh McDaniels and general manager Dave Ziegler want "culture fits" as they look to tweak the roster.
We went over why a trade for Renfrow could make a ton of sense for the Patriots. But what about Waller?
Honestly, it's hard to make a compelling case for such a trade.
When healthy, Waller arguably is the game's most dynamic tight end. After three unproductive seasons plagued by on- and off-field issues, the 2015 sixth-round pick broke out for the Raiders in 2019, racking up 90 receptions for 1,145 yards and three touchdowns. He followed up the excellent season with 107 catches for 1,196 yards and nine TDs in 2020.
But Waller's primary issue has been staying healthy. He missed six games in 2021 and eight more this season, combining for 83 catches and 1,053 yards over the two campaigns. Turning 31 next September, Waller's days as a reliably elite tight end might be behind him.
He also is expensive. Waller signed a three-year, $51 million contract extension last offseason, making him the highest-paid tight end in football. He'll carry salary cap hits of roughly $12 million or higher in each of the next four seasons. That said, Waller isn't guaranteed any money after next season, so the Patriots or another acquiring team could move on from him with little financial ramifications.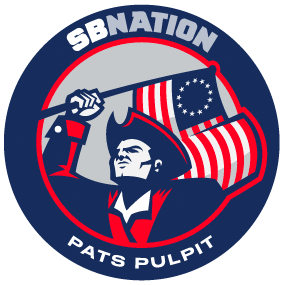 Given Waller's contract, likely trade price and injury concerns, it's hard to make a case for him being a good fit with the Patriots.
Plus, New England doesn't have any room for him on the roster. Henry probably isn't going anywhere, and Smith essentially is untradeable due to the extension he signed last offseason.
At the end of the day, the best course of action for the Patriots would be to increase Henry's usage in 2023 and hope that new offensive coordinator Bill O'Brien can resurrect Smith's career. The Patriots also could use a high draft pick on a young tight end, something they're projected to do in at least one mock draft.
But a Waller trade? Don't count on it.