The Patriots have a lot of learning and self-reflecting to do this offseason.
So, why not start by studying the teams that, you know, actually made the playoffs in what was a down season in both conferences?
With the NFL's "super" wild-card weekend now behind us, we decided to come up with one lesson New England could learn from each of the remaining eight teams in the postseason. And, honestly, our top takeaway from the first round of the playoffs is that the Patriots should be participating in the divisional round — but that's a different conversation.
Let's get into it:
Philadelphia Eagles: Look at the difference a true No. 1 receiver can make.
A.J. Brown changed everything for Philly this season. Like Stefon Diggs did for Josh Allen in 2020, Brown gave a young quarterback a dynamic weapon to work with, resulting in an offense that was far more difficult to defend. Jalen Hurts played with a ton of confidence from the start, and his belief in Brown, who racked up 88 catches for 1,496 yards and 11 touchdowns, played a huge part in it. Players like Brown give an offense a distinct personality, which is something the Patriots could use.
New York Giants: Competent coaching goes a long way.
The Patriots offense was put in the incapable hands of Matt Patricia and Joe Judge, who combined to force a glaring regression from sophomore quarterback Mac Jones. The Giants were in even worse shape last season, with Daniel Jones looking like a bust and New York's roster appearing years away from competing for a playoff spot. But the Giants hired Brian Daboll during the offseason, and a year later, they're in the divisional round and the New York media believes Jones is a franchise quarterback. There's no reason why the Patriots, who are more talented than the Giants, can't experience a similar turnaround in 2023.
San Francisco 49ers: You can win without an elite quarterback.
If the coaching and scheme are on point, and the talent on offense and defense is legit, you can compete with a quarterback like Brock Purdy, who was the last pick in the 2022 NFL Draft. And the same goes for Jimmy Garoppolo, who's a good-but-not-great quarterback that made it to a Super Bowl because San Francisco was excellent in every other area. The Patriots themselves kinda proved the same point this campaign, when rookie Bailey Zappe went 2-1 (nearly 3-0) during the lone stretch of the season in which New England coached and played like a competent operation.
Dallas Cowboys: Develop a young tight end — and feature them.
We thought about zeroing in on the Cowboys' excellent linebacking group, but instead, we'll talk about fifth-year tight end Dalton Schultz. After Jason Witten retired in 2018 (he returned the next season), Dallas took Schultz in the fourth round of the draft, and after a couple of developmental seasons, the Stanford product has become one of the most productive tight ends in football. Schultz racked up 808 yards last season and followed the performance with 57 catches for 577 yards in 2022 despite missing two games due to injuries and playing five games without Dak Prescott at quarterback. He also compiled 95 yards and two scores in Dallas' wild-card round win over the Tampa Bay Buccaneers on Monday night. By contrast, after failing to find a successor for Rob Gronkowski, the Patriots drafted two busts in Devin Asiasi and Dalton Keene and then had to overpay for Jonnu Smith, who's done nothing, and Hunter Henry, who was good in 2021 but underutilized this season.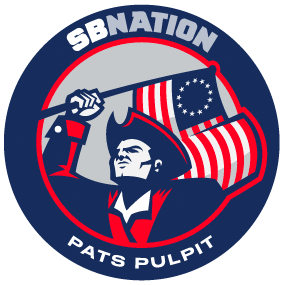 Kansas City Chiefs: Get a real passing-down back.
Rhamondre Stevenson was excellent this season and actually led the Patriots with 69 receptions. But the sophomore back was less a true receiving weapon and more of a security blanket on screens when New England's pass protection broke down. In truth, the Patriots never really replaced James White, who retired in August. They tried to fill the void with Ty Montgomery, who appeared primed for a significant role before suffering a season-ending shoulder injury in Week 1. But New England should find a true successor to White this spring, as the Chiefs this season reinforced how dangerous a dynamic receiving back can be. Veteran Jerick McKinnon caught an impressive 56 passes for 512 yards and nine touchdowns, more than helping Kansas City's offense make up for the loss of Tyreek Hill.
Jacksonville Jaguars: Copy and paste the Giants lesson.
Yeah, it's a copout, but it's also true. Many people wrote off Trevor Lawrence last season after his rough rookie campaign. As it turns out, Urban Meyer's all-time terrible coaching performance prevented Lawrence from developing in any positive way, and inserting Doug Pederson was all it took to get the 2021 No. 1 pick back on track. Lawrence and Daniel Jones now look like franchise quarterbacks, and both can thank their head coaches and coordinators.
Buffalo Bills: You still need more than an elite wideout.
People love to gas up the Bills, but the reality is they're limited on both sides of the ball and are very beatable. Diggs is incredible, and his connection with Josh Allen at times is unstoppable. But Gabe Davis is an overrated No. 2 wideout, Dawson Knox is just an average tight end and Buffalo's defense has real flaws that might prevent the Bills from going all the way. Sean McDermott also makes a couple of head-scratching decisions each game. The Patriots should get a stud passing-game weapon this offseason, but it can't come at the expense of fortifying the rest of the roster.
Cincinnati Bengals: Games still are won and lost on the offensive line.
The Bengals probably are the best all-around team in football and should win the Super Bowl. But if they don't pull it off, it'll be because of their subpar offensive line. Some of the issues are due to injuries, which got worse in the wild-card round, but Cincy also lacks high-end talent on its O-line. Joe Burrow was sacked four times in the Bengals' Sunday night win over the undermanned Baltimore Ravens, who nearly pulled off a stunning upset because they were able to consistently pressure Burrow. Offensive line was a major weakness for the Patriots this season, and something they absolutely must address during the offseason.