The New England Patriots have more than 20 players set to hit free agency when the NFL league year opens March 15. As that date approaches, we're taking a closer look at each one. Next up: offensive tackle Yodny Cajuste.
The 2019 Patriots draft class is up there with the very worst from Bill Belichick's tenure in New England. Running back Damien Harris is the best member of the 10-player group, with Chase Winovich and Jake Bailey battling for second place, which tells you all you need to know.
Nipping at N'Keal Harry's heels for the spot atop the list of busts: offensive tackle Yodny Cajuste.
Drafted in the third round, Cajuste arrived in New England with prototype size and strength. When you see him in person, he looks the part of a franchise offensive tackle. But the West Virginia product was a total disappointment in his first four seasons with the Patriots.
Mostly due to injuries, Cajuste didn't play at all in his first two campaigns. He then was active for seven games while making two starts in 2021 but didn't impress in his limited action. However, a strong training camp drew praise from Belichick and led some to wonder whether Cajuste would serve as the Patriots' top swing tackle this season. The late-September trade that sent Justin Herron to the Las Vegas Raiders seemingly strengthened Cajuste's role on the 53-man roster.
Yet while Cajuste this season saw the most playing time of his career (10 games; three starts), the end result largely was the same. By the end of the campaign, the Patriots wouldn't even play him over poached New York Jets practice squadder Conor McDermott.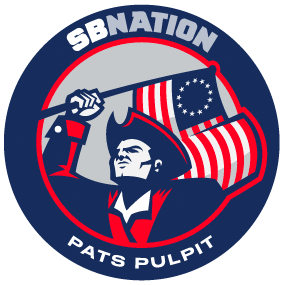 So, with Cajuste set to hit free agency this offseason, it's hard to see why New England would want to bring him back. The coaching staff clearly doesn't believe in him. But is there an argument for giving the 26-year-old another shot?
Here are cases for and against the Patriots re-signing Cajuste:
CASE FOR
Cajuste still is young and, again, has nearly everything you look for in a starting tackle. He's not quick, but his 6-foot-5, 311-pound frame remains intriguing. Cajuste also had some strong moments in each of the last two training camps and wasn't a complete disaster when given chances during the regular season.
Perhaps Cajuste finally would've delivered on his promise had he received adequate coaching this season. To that end, maybe Bill O'Brien's revamped staff would allow him to tap into his clear potential. Plus, the Patriots entered the offseason with little-to-no depth at offensive tackle.
If nothing else, the Patriots could bring Cajuste back on cheap money and allow him to compete for a roster spot.
CASE AGAINST
At the end of the day, Cajuste probably is what he is at this point… which is to say he's not that good.
That Cajuste wasn't able to play over McDermott is a pretty clear indicator of where he is at this stage in his career. Yes, there's something to be said for knowing the system and being a homegrown product, but Cajuste ultimately hasn't warranted extended playing time.
The Patriots can, and should, do better. Honestly, you could argue that McDermott is far more worthy of a one-year prove-it contract.
More Patriots free agent profiles: Jakobi Meyers | Damien Harris | Nelson Agholor | Jonathan Jones | Isaiah Wynn | Daniel Ekuale | Conor McDermott