The New England Patriots have more than 20 players set to hit free agency when the NFL league year opens March 15. As that date approaches, we're taking a closer look at each one. Next up: linebacker Mack Wilson.
After arriving in New England last March, Mack Wilson was billed as part of the solution to the Patriots' ongoing issue of having a slow, unathletic group of linebackers. He was supposed to be a better all-around player than Chase Winovich, whom he was traded for.
"Being able to add Mack Wilson … I think that was a really important part of adding some depth to the linebacking corps," Patriots personnel chief Matt Groh said during a late-April Zoom call.
And Wilson himself expected to be a better fit in Foxboro than he was with the Cleveland Browns.
"I feel like, at this time in my career, it's something that'll really help me and really take my game to the next level," Wilson said last May of New England's structure and culture. "I'm happy, I'm super blessed to be a part of it and I just can't wait to get things rolling."
Well, things didn't really work out. Wilson flashed at times during training camp and made some impressive plays early in the season, but he eventually proved incapable of playing in pass-coverage situations. He also struggled against the run and wasn't good enough at rushing the passer to warrant playing over the likes of Jahlani Tavai and Raekwon McMillan.
Wilson, who lamented his dip in playing time while with the Browns, finished the 2022 season as a special teams-only player. He didn't see a single defensive snap after Week 13. When the dust settled, he racked up 36 tackles and 1.5 sacks.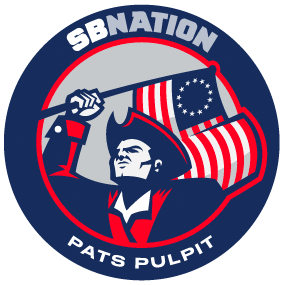 Now a free agent, Wilson's future in New England is uncertain. Will he be one-and-done in Foxboro, or will the Patriots feel compelled to bring him back?
Here are cases for and against re-signing Mack Wilson:
CASE FOR
The talent is there. Wilson is fast, athletic and has the kind of skill set the Patriots sorely need at linebacker. The Alabama product also has youth on his side.
Wilson, who'll turn 25 on Feb. 14, has been in the NFL for four years but still is younger than three Patriots rookies, including cornerback Jack Jones. There remains a chance of him tapping into the potential he showed in Tuscaloosa and during his rookie campaign.
Plus, Wilson doesn't figure to fetch a large contract on the open market. He could be a low-risk/high-reward signing for the Patriots.
CASE AGAINST
At the end of the day, Wilson just might not be very good.
Yes, he's young, but he also has been given more than enough opportunities to prove himself at the NFL level. The Patriots clearly wanted to get him involved in training camp and early in the season, but Wilson didn't reward them. He looked lost when asked to do more than just rush the passer.
New England simply needs more talent at linebacker. Tavai and Ja'Whaun Bentley are solid, but they get exposed against faster, more explosive NFL offenses. The Patriots need linebackers who can challenge those two for playing time, and Wilson probably might not be capable of doing it.
More Patriots free agent profiles: Jakobi Meyers | Damien Harris | Nelson Agholor | Jonathan Jones | Isaiah Wynn | Daniel Ekuale | Conor McDermott | Yodny Cajuste | Jabrill Peppers