ORCHARD PARK, N.Y. — From fans to talking heads to former Patriots players, it's not hard to find negative opinions on Mac Jones.
But inside New England's locker room, the second-year quarterback still commands a lot of respect.
It was a turbulent sophomore season for Jones, as the 2021 first-round pick battled through injuries, coaching ineptitude, on-field struggles and, of course, a quarterback controversy. Jones' ability to persevere through all the noise didn't go unnoticed by some of his teammates.
Here's what three Patriots players said about Jones following Sunday's season-ending road loss to the Buffalo Bills:
Damien Harris: "He's an ultimate competitor. He's an ultimate leader, ultimate teammate, ultimate friend. Having the opportunity to play with him in college and then come here and just continue to watch him progress, watch him grow — it's been special to watch."
David Andrews: "He's battled all year. Faced some adversity, dealing with injury. Part of this business and league. He battled all year. So, appreciate the fight and the effort he put forth this week and all year."
DeVante Parker: "Mac, he's a tough guy. Got a lot of toughness in him. He trusts us. You know, you saw it today: just throw it up, 50/50 chance. We keep making plays, and it just gives him a lot of confidence in us."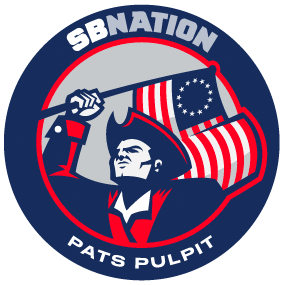 The praise continued pouring in during Monday's locker room clean-out day in Foxboro, Mass.
Receiver Jakobi Meyers, one of Jones' biggest supporters, said he'll never forget how Jones handled himself when fans at Gillette Stadium booed him off the field while calling for Bailey Zappe. The respect is mutual, as Jones after Sunday's game emotionally advocated for Meyers to re-sign with the Patriots this offseason.
Jones now enters a pivotal second NFL offseason. Assuming he returns as New England's starting quarterback (don't expect Bill Belichick to make any promises), the Alabama product will face a make-or-break third campaign with the Patriots.
If next season looks similar to what we saw in 2022, it's hard to imagine Jones remaining New England's top quarterback regardless of how his teammates feel about him.