Matt Patricia and Joe Judge receive much of the blame for the failures of the Patriots offense this season, and deservedly so.
But don't let Bill Belichick off the hook.
Last week, Andrew Callahan and Karen Guregian of the Boston Herald published a lengthy report detailing the dysfunction created by Patricia and Judge being in control of New England's offense. On Monday, Sports Illustrated's Albert Breer built off that report, revealing insight into Belichick's atypically large role in overseeing the Patriots offense.
"I'd add that Belichick himself is on the hook for all this, too," Breer wrote in his Monday Morning Quarterback column. "My understanding is Belichick was active on the headsets on game day, having the sort of oversight over the offense that he'd traditionally had over the defense, and moonlighting as play-caller at points (which is why, at times, calls were late going in, and the offense could look messy from an operational standpoint)."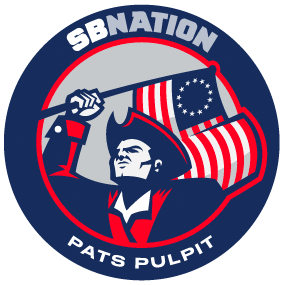 This certainly is an interesting note, especially when you consider poor play communication led to some of Mac Jones' many on-field outbursts this season. As it turns out, Belichick's own shortcomings might've caused some of Jones' in-game tantrums.
The hope now is that such issues won't plague the 2023 Patriots, as new offensive coordinator Bill O'Brien should run a far tighter ship. As for Patricia and Judge, their futures in New England remain uncertain.