We're starting to see a somewhat clearer picture of how Bill Belichick will go about fixing the New England Patriots offense.
On Wednesday, multiple reports indicated Belichick's end-of-season meeting with team owner Robert Kraft resulted in the two being on the same page about making changes to the offense's coaching structure. What form those changes take — will Bill O'Brien replace Matt Patricia? is Kliff Kingsbury an option? — remains to be seen, but it appears Belichick will not run it back with the same group that created an anemic mess in 2022.
A handful of reporters offered additional insight as the day progressed.
"Bill knew it was untenable to continue to go forward with this configuration," a source told NFL Media's Mike Giardi. "He's all about the end results. You can't deny what they were."
The same source told Giardi that 24-year-old quarterback Mac Jones still has a ton of support in the organization.
During a Wednesday night NBC Sports Boston appearance, Tom E. Curran said Belichick won't announce a slew of firings, instead potentially opting to reassign coaches, such as the much-maligned Cam Achord. Boston Sports Journal's Greg Bedard provided a similar report earlier in the day.
"There'll be reassignments," Curran said. "There will not be firings, to my estimation. I mean, again, this is what I'm logically putting together from the conversations I've had: There might be somebody who's elsewhere, but I don't think that people will be scapegoated. And … I don't think anybody's head is going to be on a spike."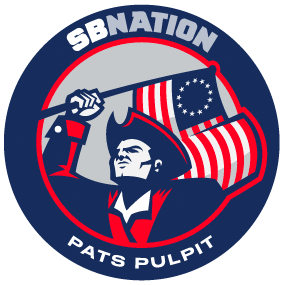 One of Belichick's goals will be to prioritize loyalty and not alienate coaches with whom he's worked for a long time, according to Curran.
"Bill doesn't want to leave them with the stain of having failed here," Curran said. "He doesn't want them scapegoated. He doesn't want to fire them. He put them in those positions. So, I think it would be a thankless (move). … I think he will be careful."
To that end, Curran said Patriots fans shouldn't expect any concrete details for a while.
"We might never hear anything up to minicamp before we have an idea of who's doing what," he said.