With the 2022 Patriots season now mercifully over, it's time to take stock of which players actually had good seasons for New England in 2022.
One flawed way of doing it: check the Pro Football Focus grades.
PFF grades are tricky. On one hand, they offer deep insight into positions that are tougher to analyze, such as offensive guard and nose tackle, and provide some advanced statistics. On the other hand, they'll tell you that Jack Jones was the best cornerback in football for half the season and that Matthew Judon had a worse campaign than Deatrich Wise.
You need only look at our midseason breakdown of the Patriots with the 10 best PFF grades to know that the entire exercise should be taken with a grain of salt.
Nevertheless, it's worth taking a look at how PFF graded out Patriots players over the entire season. Spoiler alert: Judon, arguably New England's best player throughout the campaign, didn't make the cut.
Here are the 10 Patriots players with the best offensive or defensive PFF grades in 2022:
(Note: We excluded Marcus Jones — on offense — and Pierre Strong due to their significantly low snap counts. They would've ranked first and third on offense, respectively.)
1. LB Josh Uche
PFF defense grade: 83.1
Uche's long-awaited Patriots breakout finally arrived this season. The 2020 second-round pick emerged as a legitimate pass-rushing weapon opposite Judon, highlighted by an explosive stretch that saw him rack up all 11.5 of his sacks from Weeks 8 through 16. Uche still isn't great against the run, largely limiting him to a sub-rusher role, but he finished the season as PFF's 13th-ranked edge rusher overall, sandwiched between Gregory Rousseau and (the other) Josh Allen. He was a fixture in the top 10 for a while.
2. RB Rhamondre Stevenson
PFF offense grade: 81.3
There's not much else to say about Stevenson, who finished as PFF's 12th-ranked running back but for a while was top-five. He now is one of the best all-around backs in football, even though his route-running still needs significant polishing. Bill Belichick absolutely loves him, and his ability to handle an increased workload was remarkable — even though it came at a cost. Consider this: Stevenson's 1,461 yards from scrimmage were the fourth most by a Patriot in the Bill Belichick era, trailing only Corey Dillon from 2004, Wes Welker from 2011 and Randy Moss from 2007.
3. LB Ja'Whaun Bentley
PFF defense grade: 79.6
Bentley was rock-solid this season, establishing himself as a reliable — if unspectacular — middle linebacker in New England's defense. His 125 tackles easily led the Patriots, with second-place Kyle Dugger coming in at 78 tackles. Bentley also finished with a career-high three sacks, earned rave reviews from his coaches all season and finished as PFF's 10th-ranked linebacker.
4. RG Mike Onwenu
PFF offense grade: 79.3
Many people act as if rookie Cole Strange replaced Shaq Mason, who was traded to the Tampa Bay Buccaneers last offseason. But the reality is the Patriots made that move partly because they were ready to give the position to Onwenu — which turned out to be a brilliant call. Onwenu was consistently excellent this season, finishing the campaign as PFF's fourth-ranked guard. Should New England kick Onwenu back out to right tackle? Maybe, but it's harder to make that case now that Onwenu is one of the best guards in the NFL. The third-year pro allowed just one sack all season.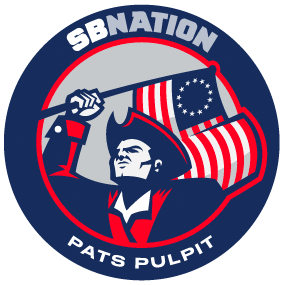 5. S Kyle Dugger
PFF defense grade: 78.4
This was Dugger's best season — by far. His three defensive touchdowns deservedly get much of the hype, but it was Dugger's overall improvements in coverage and as a run defender, as well as his typically excellent tackling, that really stood out. That's not to say that Dugger is a finished product because he's not. The 2020 second-round pick still suffers from occasional lapses in coverage against tight ends, as we saw in the season-ending loss to the Buffalo Bills. Dugger finished 2022 as PFF's eighth-ranked safety.
6. RB Damien Harris
PFF offense grade: 75.8
This was a typical season from Harris, who will be a free agent this offseason. The fourth-year pro missed six games (he missed two in 2021 and six the previous season), but was excellent when on the field. Harris ran hard, was reliable in pass protection and showed underrated skills in the receiving game. The emergence of Stevenson might make it easier to move on from Harris, but the Patriots will miss him if he leaves.
7. WR Jakobi Meyers
PFF offense grade: 75.6
New England's best and most consistently productive receiver enjoyed another impressive campaign. Despite missing three games due to injuries, Meyers finished with 67 catches for 804 yards and a career-high (and team-high) six receiving touchdowns. He also continued to show great leadership, no more so than after his infamous, game-losing lateral against the Las Vegas Raiders. Meyers will be a free agent this offseason, and the Patriots must find a way to bring him back — as Mac Jones will gladly tell you.
8. S Jabrill Peppers
PFF defense grade: 75.0
Peppers got off to a slow start while working his way back from last season's ACL injury, but eventually settled in as a consistent, physical force in the Patriots secondary. Known as the "Incredible Hulk" by some of his teammates, Peppers' hard-hitting playstyle added needed grit and personality to New England's defense. He too will be a free agent this offseason and might've earned himself a decent contract. Peppers ranked as PFF's 18th-best safety.
9. DE Deatrich Wise
PFF defense grade: 74.9
Wise arguably was the Patriots' best player during the first month, compiling four sacks over the first three games before ultimatley finishing with a career-best 7.5. He wasn't quite as dominant the rest of the way, but there's no denying that Wise enjoyed the best all-around season of his six-year career. His playing time also saw a major uptick, with Wise playing a career-high 73% of defensive snaps — a huge increase over his previous best of 56%.
10. CB Jack Jones
PFF defense grade: 74.7
For weeks, Jones was PFF's top-graded cornerback. That always felt a bit ridiculous (he finished 18th), but the rookie fourth-rounder nevertheless played at a high level during the first half before coming back down to earth against better offenses. Unfortunately, his season ended with an extended injury absence that ultimately led to a suspension-worthy altercation with Belichick. If Jones can get his head on straight, he has the talent to be a legitimate No. 1 cornerback.
Next five: David Andrews (74.5), DeVante Parker (74.1), Matthew Judon (73.6), Adrian Phillips (73.6), Jahlani Tavai (73.5)
(Also, if you're wondering about Mac Jones, he earned a 67.5, which ranked 21st among all Patriots and 24th among all quarterbacks, between Justin Fields and Kyler Murray.)