Mac Jones' second season with the Patriots didn't go the way he or the team wanted.
Pro-Bailey Zappe New Englanders don't need to tell you that. Jones himself said it after Sunday's season-ending road loss to the Buffalo Bills. The 24-year-old played well in the season finale, throwing for 243 yards, three touchdowns and three interceptions, but he was emotional and self-critical iin his postgame news conference.
Jones regressed in virtually every statistical category this season, largely due to the overall struggles of the Patriots offense. However, as pointed out by Mark Daniels of MassLive, there's one Jones stat through two seasons that's hard to argue with.
The Alabama product compiled a 66.5 completion percentage over his first two years in the pros. In NFL history, there's only one quarterback who posted a better completion percentage through his first two campaigns: Joe Burrow (68.2%).
That's it. End of list.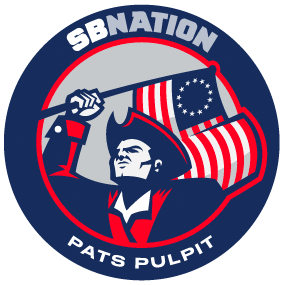 Obviously, completion percentage isn't everything. Jones also racked up 24 interceptions (compared to 36 touchdowns) in his first two campaigns, a relatively normal number for a young quarterback but still one that indicates Jones must improve his ball security.
Also, many would argue it's Jones' attitude that needs the biggest correction. Some members of the Patriots reportedly grew tiresome of his on-field behavior as the 2022 season progressed.
Jones will be picked apart and criticized throughout this offseason, as many believe he shouldn't be the Patriots' quarterback of the future. There are arguments for and against that claim, but the reality is Jones also did great things in his first two campaigns, including some that we rarely see from young quarterbacks.