After the Patriots' season-ending loss to the Buffalo Bills, Devin McCourty sure sounded like a player who had his eye on retirement. Ditto for fellow New England legend Matthew Slater, who fought back tears throughout his postgame news conference.
However, nearly two weeks into his offseason, McCourty still doesn't know what the future holds.
Appearing on the latest episode of "The Peter King Podcast," the Patriots safety opened up about his potential retirement and increasing broadcast opportunities.
"I told myself during the year that once the season ended to not rush and really just give it some time," McCourty said. "With the season ending, now I'm trying to test out that next phase and see what it's like doing the TV stuff. I went down to New York and did CBS. I want to go to L.A. and do NFL Network just to kind of see how all of that feels and how it works. Then I'm just going to take time, go on vacation with my wife and kids, and just relax and try to see what's next.
"I'm not 100% sure either way, but I know I want to take my time. You do something for 13 years, I don't want to rush to make a decision. I have time and I'm just trying to figure everything out."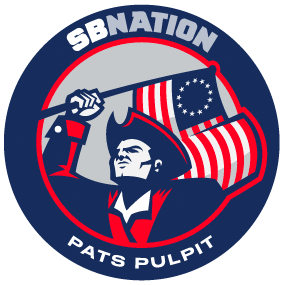 McCourty, 35, clearly has lost a step over the last couple of seasons. But he still played at a high level in 2022 and will be difficult to replace if he elects to hang up his cleats.
To that end, NFL draft expert Daniel Jeremiah has the Patriots using the 14th pick to potentially replace McCourty in his first mock draft.