The New England Patriots have more than 20 players set to hit free agency when the NFL league year opens March 15. As that date approaches, we're taking a closer look at each one. Next up: offensive lineman James Ferentz.
You need not tell the Patriots how important it is to have quality depth on the interior offensive line.
They learned that in 2019 when center David Andrews sat out the entire season due to blood clots in his lungs. They learned it again this season, when Andrews missed three games due to various injuries and rookie guard Cole Strange at times seemed overwhelmed by NFL defensive tackles.
James Ferentz stepped up in both campaigns, seeing time at all three interior line spots, but mostly at center. While the veteran is a backup for a reason, he also is a smart, dependable player who knows what it takes to succeed in New England. There's real value in that.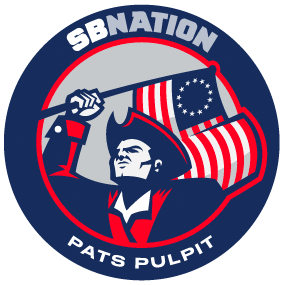 Having spent five seasons in New England, Ferentz clearly is respected by his coaches and teammates. But should the Patriots make a concerted effort toward re-signing him this offseason, or should they look to upgrade and/or replace him with a younger player?
Here are cases for and against the Patriots re-signing James Ferentz:
CASE FOR
Ferentz is a rock-solid backup who can play center at a reasonably high level. He's no Andrews, but he can get the job done in a pinch. Ferentz's lack of athleticism limits his ability in the running game, but he's perfectly fine in pass blocking.
Do the Patriots have any other backup centers whom they could say the same about?
Currently, the only internal option is Kody Russey, who joined the Patriots last year as an undrafted free agent but was cut before the season. He eventually landed on the practice squad and finished the season on the 53-man roster. Russey is talented but has very little experience.
New England could draft a center, but would the Patriots really feel comfortable playing a rookie in the event Andrews goes down with an injury?
At the end of the day, Ferentz likely won't cost much to re-sign. The Patriots at least should bring him back so he can compete for a roster spot.
CASE AGAINST
Ultimately, we're talking about a backup center/guard. No, they don't grow on trees, but they also aren't that hard to find. Plus, Ferentz will turn 34 years old in June.
You could argue that the Patriots should roll with Russey and draft someone in the middle rounds. The two could battle for Ferentz's old spot while potentially developing as future replacements for Andrews, who'll turn 31 in July.
Ferentz is a good player, but he's expendable.
More Patriots free agent profiles: Jakobi Meyers | Damien Harris | Nelson Agholor | Jonathan Jones | Isaiah Wynn | Daniel Ekuale | Conor McDermott | Yodny Cajuste | Jabrill Peppers | Mack Wilson