The Patriots reportedly have a new offensive line coach.
New England on Monday hired Adrian Klemm, according to ESPN's Pete Thamel. Klemm served as Oregon's associate head coach, O-line coach and run game coordinator in 2022. He also coached the Pittsburgh Steelers offensive line from 2019 through 2021.
It's worth noting that Klemm might not technically receive the title of lead offensive line coach. ESPN's Mike Reiss on Monday wrote that Klemm will have a "critical OL-based role" in New England. Perhaps Klemm eventually is labeled as an O-line coach and run game coordinator, with assistant Billy Yates also being listed as an offensive line coach — but that's pure speculation.
The Patriots have a history of using vague job titles, with Steve Belichick and Jerod Mayo both being described as "linebackers coach" in 2022.
The move comes as a bit of a surprise, as a report last week indicated Klemm would return to Oregon for another season despite twice interviewing with the Patriots. However, around the same time that Thamel tweeted his report, Sports Illustrated's Albert Breer offered new context during an appearance on 98.5 The Sports Hub's "Zolak & Bertrand" show.
"I think we're gonna get some more news here soon on the Patriots coaching staff," Breer foreshadowed. " … Wouldn't be surprised if we get news on a line coach. There's a good chance it's going to be Adrian Klemm."
Breer added: "It sounded like he was going back to Oregon, and I know the Patriots doubled back with him and made a hard push. I think they'll get him."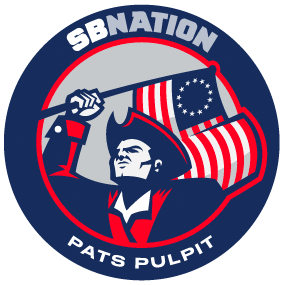 Klemm, 45, was Bill Belichick's first draft selection as head coach of the Patriots, joining New England as a second-round pick in 2000. He played offensive tackle for the Patriots until 2004 and largely was a disappointment.
The news of Klemm's hiring arrived less than a day after Breer reported tight ends coach Nick Caley will leave New England to serve in the same role for the Los Angeles Rams. Breer added that recent Patriots hire — and longtime Bill O'Brien assistant — Will Lawing likely will be Caley's replacement.
Matt Patricia and Yates worked as New England's lead and assistant offensive line coaches, respectively, in 2022. It's unclear what roles, if any, the two will have next season.