There isn't much that Patriots fans don't know about Malcolm Butler's famous interception in Super Bowl XLIX.
The play's impact on New England — and Tom Brady's career — is well-established. So, too, is the fact that Butler and the Patriots prepared for the exact play during the leadup to their 28-24 victory over the Seattle Seahawks.
However, Butler recently revealed a new detail about his legendary interception, which occurred on the goal line as Russell Wilson targeted Ricardo Lockette in the final seconds.
"(Wilson) was looking at me (before the snap)," Butler told The Athletic's Jeff Howe ahead of Sunday's Super Bowl LVII. "I had my head straight, but I could cut my eyes out of my helmet to see him, so I knew it was something. He just kept looking over there (at me).
"I knew the play was coming. I knew I was going to make that play. I always tell myself: If they ran that ball, hey, I'm a cornerback. I don't know who's throwing a toss to my side on the 1-yard line. You're either running the ball in the A- or B-gap or somewhere up there. Once I saw the formation and I saw Russell eyeballing me, I said, 'Oh, yeah, this is it.' I saw the wide receiver take that jab step, and I just took it with him. I took off and made the play."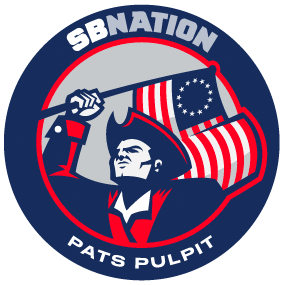 Butler was a quote machine this week in Arizona.
The former Patriots cornerback teased new information on his infamous benching against the Philadelphia Eagles in Super Bowl LII. He also revealed he was "shocked" upon learning that Matt Patricia would call offensive plays for New England this season, and gave insight into Patricia's own frustration with some of his players.
Butler came out of retirement last offseason to rejoin the Patriots but was released during training camp and missed the entire campaign due to a hip injury. He still hasn't decided on whether to continue playing in 2023 and isn't ruling out another return to New England.