Christian Barmore clearly is motivated to ensure his disappointing sophomore season isn't repeated.
The 2021 second-round pick excelled as a rookie defensive lineman, causing many to identify him as a breakout candidate in 2022. But Barmore got off to a slow start this season, with a lingering knee injury also causing him to miss seven games. He finished with a bang, but his second season with the New England Patriots ultimately didn't go as many envisioned it would.
So, Barmore has a lot of work to do over the next few months. This will be a pivotal offseason for the Alabama product, and he apparently is taking it very seriously.
"Most Patriots coaches were at college all-star games last week in Las Vegas and Mobile, Alabama, while many players have returned to their offseason homes and warmer climates, giving their bodies a chance to heal from the grind of the 17-game NFL season," ESPN's Mike Reiss wrote in a column published Sunday.
"So it's a quieter time around Gillette Stadium, which made defensive tackle Christian Barmore's presence in Foxborough to kickstart his 2023 offseason workout regimen stand out more than it would have otherwise."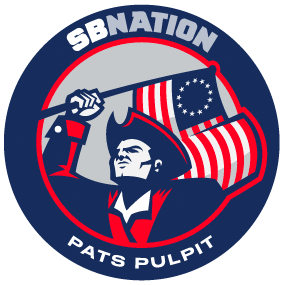 Reiss also quoted legendary Patriots D-lineman Richard Seymour, who's studied Barmore and become a big fan of the 23-year-old.
"He has all the tools: big, strong, explosive," Seymour told Reiss. " … He has good versatility for any scheme. Quick off the snap and difficult to cut off in the run game. Plays with a lot of effort and toughness. If he continues down this path, he could be a premier defensive lineman for years to come."
If you watched the Kansas City Chiefs beat the Cincinnati Bengals in the AFC Championship Game, you know how important a game-wrecking defensive lineman can be.
Chris Jones, a source of inspiration for Barmore, was the best player on the field in the AFC title game at Arrowhead Stadium and is the primary reason why the Chiefs beat the Bengals. He also has a similar size and weight to Barmore, with both players also possessing unique arm lengths.
While it probably is unfair to expect Barmore to become as consistently dominant as Jones, the reality is he has the talent to become one of the more impactful linemen in the league. That he already is back at Gillette Stadium for offseason workouts is yet another sign that Barmore is committed to realizing his vast potential.