Matt Patricia appears to be in NFL limbo.
The 48-year-old recently interviewed for the Denver Broncos' defensive coordinator opening, but the job reportedly went to Vance Joseph. All indications are that Patricia won't coach for the Patriots in 2023, given his struggles as offensive play-caller this season and the lack of openings on the defensive side of the ball.
New England gave Patricia a front-office role in 2021, labeled "senior football adviser," after he was fired as head coach of the Detroit Lions. At the start of this offseason, many wondered whether he'd take on a similar job in 2023 if he isn't given coaching duties.
But that might not be what Patricia wants. During a Wednesday night appearance on NBC Sports Boston, Patriots insider Phil Perry cast doubt on the idea of Patricia moving back to the front office.
"He does just seem boxed out," Perry said. "And you talk to people with the organization over the course of the last couple months, and you get a lot of, essentially, shoulder shrugs as to where he may go next. Because you can't keep him on the offensive side of the ball. If you try to move him to defense, you have two high-ranking assistants with Jerod Mayo and Steve Belichick already on that side.
"He could go to the front office, but everyone I've spoken to believes he really wants to coach. So, if that's what he really wants to do, this probably isn't the place for him even though he's as close with Bill Belichick as he is."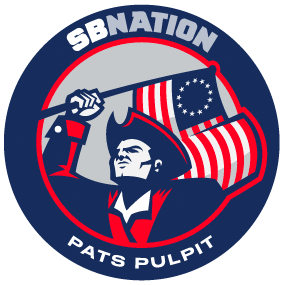 The Los Angeles Chargers and Philadelphia Eagles both still are searching for new defensive coordinators. That said, the Chargers recently interviewed Patriots D-line coach DeMarcus Covington, possibly indicating they're more interested in him than Patricia.
If Patricia doesn't somehow land an opportunity with the Eagles, he might be out of luck. There seems to be a real chance that he doesn't work for New England in any capacity next season.
So, perhaps he takes a season off to reset. You couldn't blame him after the relentless criticism he endured this season.