Last season, during the height of "Zappe Fever," we laid out why Mac Jones was head and shoulders above rookie Bailey Zappe as the top quarterback in New England. And we stand by the take.
But the Patriots might disagree — to a point.
Zappe played well in relief of an injured Jones this season, leading the Patriots to two victories and nearly a third. But Jones started every game after his return — despite being benched in his first game back — and clearly has a big fan in franchise owner Robert Kraft, even though Bill Belichick has been noncommittal in his statements on the 2021 first-round pick.
There doesn't appear to be a quarterback controversy in Foxboro. However, during an appearance last week on 98.5 The Sports Hub's "Zolak & Bertrand" show, Sports Illustrated's Albert Breer opened the door for a potential trade involving Jones. He also offered insight into how the Patriots might view the Jones-Zappe debate.
"I think they would (entertain a trade)," Breer said, as transcribed by NBC Sports Boston. "Internally, I don't know if they see this massive gap between Mac Jones and Bailey Zappe. I'm not saying they think Bailey's as good as Mac, but there was some element of Bailey doing what he was coached to do last year that I think gave Bailey the edge to some degree for a little while there.
"So I think it'll be interesting to see what would happen if a real offer came along. I don't think a real offer is going to come along, but it'd be interesting to see what would happen if a real offer did come along."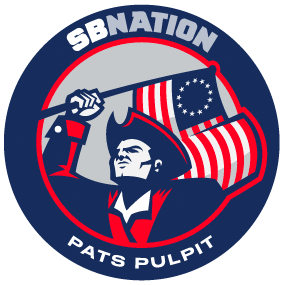 Breer also became the latest reporter to suggest that Belichick wasn't thrilled with how Jones conducted himself during his sophomore campaign. Clearly frustrated by the dysfunction plaguing New England's offense, Jones became borderline insubordinate at times while drawing harsh criticism from Patriots legends.
Ultimately, a trade involving the Alabama product feels highly unlikely. Kraft's recent endorsement of Jones makes it hard to envision the Patriots moving on from a player who looked the part of a franchise quarterback in 2021.
But, if nothing else, it'll be fascinating to see what happens if Zappe outplays Jones during training camp. We could have a real quarterback competition on our hands this summer.