INDIANAPOLIS — Say this for Matt Patricia: He sure knows how to land on his feet.
Patricia, who reportedly is unlikely to return to the New England Patriots, recently interviewed for the Broncos' defensive coordinator opening only to watch Vance Joseph get the job. But he still might work for Denver in some capacity next season.
"I would say it's a little early to answer that," Broncos head coach Sean Payton said Tuesday at the 2023 NFL Scouting Combine. " … We just got here. He and I are gonna talk this week. And I wouldn't rule that out, though. … If that possibly came to fruition, it would be for a few things. I'd certainly want to talk to Vance and our defensive coaches. But I know Matt well enough to know how smart he is and what he can contribute. So, we'll see."
So, what kind of jobs are we talking about? NFL Media's Ian Rapoport offered some potential insight Tuesday morning.
"For me, it would make sense to bring him in, maybe as a senior defensive assistant," Rapoport said from the Combine. "Associate head coach, something in that role. Kind of over the top, taking a look at the defense from maybe a little further out than Vance Joseph does. That would make some sense. … I wouldn't be surprised if Patricia ended up joining the Denver staff."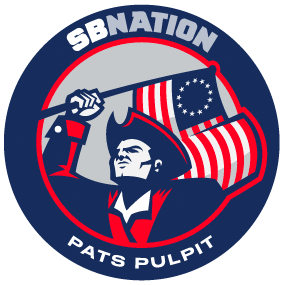 To say Patricia failed as New England's offensive play-caller in 2022 would be a huge understatement.
The Patriots offense regressed in nearly every statistical category, and quarterback Mac Jones struggled mightily after an impressive rookie campaign. Reports after the season detailed stunning dysfunction between coaches and players throughout the entire campaign.
But none of that means that Patricia is a bad coach, especially on the defensive side of the ball. Payton and the Broncos clearly believe he still has something to offer.