Before there was Julian Edelman, Danny Amendola and Wes Welker, there was Troy Brown.
The top target during the first of Tom Brady's three Hall of Fame-worthy careers, Brown is responsible for the third-most catches (557) and fifth-most receiving yards (6,366) in Patriots history. He established slot receiver as a key position in New England during the Bill Belichick era.
Following Brady's retirement announcement this week, the Patriots on Thursday shared a video of Brown honoring his longtime quarterback.
"It has been a long, historic career that he's put together," Brown, who spent 15 seasons with the Patriots and won three Super Bowl titles, said in the video. "I don't see any other player going out and accomplishing what he's accomplished as an individual on the football field. … He has put together one heck of a career. I just want to tell him congratulations on one heck of a career. There is no other competitor that has the heart and the will to win… they don't have the kind of heart that he has."
The 1993 eighth-round pick added: "To say that you played with, probably, the greatest player to play the game, it means a lot. And I think it means a lot to me, too, because this is where his career started. This is where he threw his first pass, his first touchdown, right here in New England. And I was there to see it and witness it."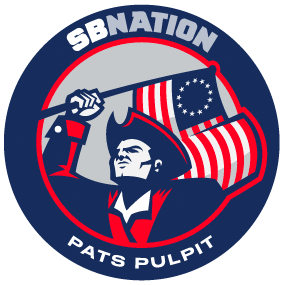 Brown also revealed his favorite moment from playing with Brady: a game-winning 82-yard touchdown catch in overtime against the Dolphins in 2003.
"The one that comes to everybody's mind is (the) 82-yard bomb in Miami," Brown said. "… To finally beat those guys in Miami and, in the game, on an 82-yard bomb from Tom Brady."
Brown served as New England's top receivers coach this season and figures to work in the same role under new offensive coordinator Bill O'Brien. He also led the Patriots' coaching efforts in Thursday night's East-West Shrine Bowl.
By the way, New England reportedly left the Shrine Bowl impressed with multiple noteworthy prospects.