Before the start of the 2023 season, NESN.com is evaluating several noteworthy prospects in the Boston Red Sox organization, using insight and analysis from industry experts to gauge each player's outlook for the upcoming campaign. Next up: Roman Anthony.
The Red Sox received a compensatory pick in the 2022 Major League Baseball Draft after Eduardo Rodriguez signed with the Tigers in free agency, as the left-handed pitcher declined a qualifying offer from Boston before landing with Detroit.
The pick turned out to be the 79th overall selection, chosen after the Competitive Balance Round B, which follows the second round. And the Red Sox nabbed Roman Anthony, a high-school outfielder who ranked 72nd in the draft class by Baseball America and 56th by MLB.com.
Here's everything you need to know about Anthony ahead of the 2023 campaign, his first full season of professional baseball in the Red Sox organization.
Anthony's story
Anthony attended Marjory Stoneman Douglas High School in Parkland, Florida, tragically the site of one of the deadliest school shootings in United States history on Feb. 14, 2018.
The school has cultivated a rather prestigious pipeline, also producing New York Yankees first baseman Anthony Rizzo, Miami Marlins pitcher Jesús Luzardo and Baltimore Orioles prospect Coby Mayo, among others. And Anthony, who committed to Ole Miss before signing an over-slot deal with the Red Sox following the 2022 MLB Draft, joined the professional ranks with a level of notoriety thanks to a 450-foot home run he crushed in the 2021 High School All-American Game.
Anthony, who capped his high school career with back-to-back state titles, was named the Florida Gatorade Baseball Player of the Year in 2022. He mashed at the plate in a highly regarded conference, thus capturing the Red Sox's attention, and the 18-year-old already has flashed his immense upside since joining the Boston farm system.
Scouting report
The mammoth home run Anthony launched at Coors Field in the 2021 All-Star showcase was no joke. And it also was indicative of the eye-opening pop the left-handed-hitting outfielder possesses ahead of his 19th birthday in May.
"He's got big-time raw power," Ian Cundall, director of scouting for SoxProspects.com, recently told NESN.com. "There are definitely questions with the hit tool, especially with the swing and miss in his game. But I was very impressed with what I heard and the stuff I've seen from what he did last year."
Anthony, Boston's second draft pick in 2022 behind first-rounder Mikey Romero, definitely looks the part, listed at 6-foot-3, 200 pounds. He has a very athletic frame, with plenty of room to add muscle and strength as he climbs the minor-league ladder. That, in theory, could unlock even more power, although Anthony's ability to make consistent contact ultimately will determine his success at the highest level.
"Similar to Romero, too, some of the batted-ball numbers were pretty good, especially for a guy's first exposure to professional pitching. He's an exciting guy," Cundall said. " … The defense, we'll see if he's a center fielder. But if you believe in the bat, there's definitely the power upside and enough hit tool that he doesn't need to stick in center to reach his ceiling or reach his potential."
Anthony isn't a burner on the bases. A Gold Glove Award might not be in his future, either, whether he sticks in center field or eventually moves to a corner-outfield spot. But his power undeniably is a standout tool, presenting a nightmare scenario for opposing pitchers if his hit tool catches up.
"I think he's less polished than Romero is — Romero is seen as a very polished hitter, whereas Anthony is a little more raw," Cundall said. "But there's also definitely louder tools there (with Anthony)."
"He's got big-time raw power."

Ian Cundall, director of scouting for SoxProspects.com, on Roman Anthony
Most likely outcome: Serviceable, semiregular outfielder.
Anthony's power should give him plenty of chances to rise through the system, even if his contact skills don't necessarily develop as the Red Sox hope. It has the potential to be a true carrying tool, with the rest of his makeup probably good enough for him to at least receive extended looks en route to the majors.
"I'm not comparing him to (San Diego Padres center fielder) Trent Grisham or anything," Cundall said, searching for an MLB player comp. "But he's someone who the hit tool is very questionable, but he gets on base a ton, he plays really good defense and he's got power and speed, and you can kind of make that work and overlook the hit tool a little bit."
It's hard to project a superstar outcome, with Anthony still so young and his game still so raw. He's not some five-tool phenom, but rather a good athlete with enticing baseline skills and physical projectability. It's a solid profile with which to work, albeit one that comes with some variance in terms of development.
Best-case scenario: Good, everyday outfielder.
If Anthony makes consistent contact, to go along with how hard (and far) he can hit the ball, watch out. That would change the complexion of his trajectory, to the point where the Red Sox could view him as an eventual franchise pillar with All-Star potential.
"He's definitely a very interesting guy, and one of the guys I'm most excited to see this year, to kind of establish that baseline and get a feel for what he's going to look like in the future," Cundall said. "Because he exceeded my expectation, and in talking to people, theirs, as well, with how he adjusted to pro ball. And if he can carry that over into this year, he could develop into a really exciting player in the future."
Anthony already seems to be making strides, with Cundall noting his strikeout rate and walk rate last season over 83 plate appearances split between the Florida Complex League and Single-A Salem were encouraging for someone receiving his first taste of pro ball amid questions regarding his offensive approach.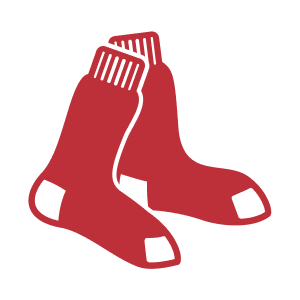 SoxProspects ranking: No. 9
Anthony isn't anywhere to be found on national prospects lists — yet. But that could change in time, with a breakout 2023 very much possible. Last year was all about getting his feet wet after the draft.
"Anthony is someone that if you told me he was in the top five in the system by the end of the season, I could absolutely believe it. If you told me he was still right around the 10 spot, (I could believe that) too," Cundall said. "There's a wide range of outcomes for how this season could go for him, but he definitely has the raw ability and the upside to take that step forward and kind of establish himself in that upper tier of the Red Sox system."
Right now, Anthony isn't on par with Marcelo Mayer, the Red Sox's top prospect, or Triston Casas, who's penciled in as Boston's starting first baseman for 2023. He's also a notch below Miguel Bleis, Ceddanne Rafaela and Nick Yorke — ranked third, fourth and fifth, respectively, on SoxProspects.com. But check back next offseason, because the narrative could be very different by then.
Fenway forecast
Anthony's timeline, at the moment, is similar to Bleis' in that it's hard to pinpoint an exact MLB ETA. He won't arrive in Boston in 2023, 2024 or maybe even 2025, making 2026 a reasonable projection.
Again, we're talking about a soon-to-be-19-year-old kid with clear room for improvement, and the Red Sox won't rush him through the system at the expense of his development.
Anthony probably will start this season at Single-A Salem, with High-A Greenville representing the next step should he remain healthy and productive.