Ever since Tom Brady announced his retirement on Wednesday, momentum seemingly has been building toward the future Hall of Famer signing a one-day contract to retire as a member of the Patriots.
Brady posted pro-Patriots things on his Instagram, and New England owner Robert Kraft lobbied for a one-day contract during a Thursday morning CNN appearance. Plus, reporting from last year indicated Brady would be open to some sort of celebration at Gillette Stadium.
Well, we might need to pump the brakes.
During a Thursday WEEI appearance, NBC Sports Boston's Tom E. Curran cast doubt on the idea of Brady signing on for such pomp and circumstance. Curran also said that a source told him Brady wouldn't have considered returning to New England had he decided to continue playing.
"A couple of weeks ago I asked — as it was being passed around — speculation, 'Will Brady come back to the Patriots?'" Curran said during the "Jones & Mego" show, as transcribed by WEEI's Alex Reimer. "I said, 'That wouldn't happen, right?' I was told via text, that would not happen. He would never go back to the Patriots. Now, would he come back and sign a one-day contract? I would imagine the same thing holds true."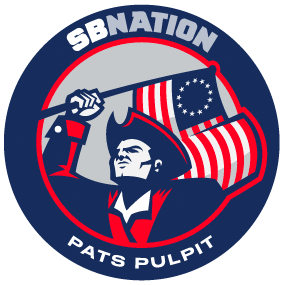 Curran added: "The Patriots had multiple years in which Brady all but crawled on his hands and knees to the door of Robert Kraft and said, 'Please, sign me. I don't want to move from this house in Chestnut Hill. I don't want to uproot my family. I want to finish here as a New England Patriot. He had no idea what laid over those hills in a place like Tampa Bay, and the chalice of celebrity and branding he could drink from. He wanted to stay here. They didn't let him do it. Do you think he's going to want to sign now for a photo op, so someone can leverage him after they passed on every opportunity, and made him uproot? I don't."
It's hard to tell whether Curran is engaging in pure speculation or informed speculation. But it's worth noting he has a direct line to Brady's father, Tom Brady Sr., who's been very critical of the Patriots since his son left New England three years ago.
Of course, balking at a one-day contract wouldn't necessarily preclude Brady from heading north for a day of celebration at One Patriot Place. In fact, we recently proposed an idea for how New England could go about honoring Brady while avoiding the unnecessary symbolism of a one-day contract.