Most people agree that it still is premature to have a Tom Brady-Patrick Mahomes debate. We might get there someday, but as of right now, Brady is safe atop the NFL quarterback mountain.
But a debate over whether Rob Gronkowski or Travis Kelce is the better tight end? Fans are ready to have that discussion right now. Gronkowski himself recently said the argument is warranted.
"I would say (Kelce) deserves it to be up there with the debate," the 33-year-old said Wednesday during NBC Sports Boston's latest "Next Pats Podcast" episode. "I would say I deserve it, to be up in the debate. And we talked about it, and we said we don't know who's better, but we like to let everyone else decide and debate it."
It's nice of Gronkowski to take the high road. But if he were being honest, he probably would admit the discussion shouldn't even be happening.
That's not to say fans and pundits are crazy for talking about it. Kelce and Gronkowski essentially have played the same number of games, with the Kansas City Chiefs star logging 144 over 10 seasons, and the now-retired New England Patriots legend finishing with 143 over 11 campaigns. Kelce only was active for one game during his rookie season, while Gronkowski sat out the 2019 campaign before coming out of retirement to play two seasons with Brady's Tampa Bay Buccaneers.
However, Kelce, who's shown no signs of slowing down at 33 years old, already has trounced many of Gronkowski's receiving statistics.
GRONKOWSKI
Receptions: 621
Yards: 9,286
Touchdowns: 92
KELCE
Receptions: 814
Yards: 10,344
Touchdowns: 69 (nice)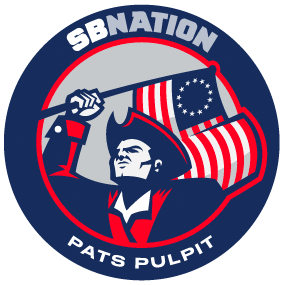 And the playoff numbers tell a similar story. Gronkowski racked up 98 catches, 1,389 yards and 15 scores in 22 postseason games, while Kelce has 127 catches, 1,467 yards and 15 touchdowns in just 17 playoff games. All of Kelce's postseason numbers likely will increase Sunday night when the Chiefs play the Philadelphia Eagles in Super Bowl LVII. Moreover, Kelce and Patrick Mahomes, who've connected for 13 playoff TDs, have a good chance of matching or surpassing Brady and Gronkowski's record of 15 playoff scores from a quarterback-receiver duo.
There's a strong case to be made that Kelce is the greatest receiving tight end in NFL history, even if he's not quite as difficult to cover as Gronkowski was in his prime. That debate probably comes down to Kelce, Gronkowski, Tony Gonzalez, Antonio Gates and Shannon Sharpe. We'll give Kelce the slight edge based on production.
But that's where the Gronkowski-Kelce comparisons should end. Because the reality is that while Gronkowski should be evaluated as a true tight end, Kelce really is a receiver who moonlights as a tight end.
You won't find a soul who tells you that Kelce is a better blocker than Gronwkoski. Kelce isn't terrible, but Gronkowski drew far tougher assignments during his career and still managed to be the superior blocker. The Patriots and Bucs regularly trusted Gronkowski to both dominate in the running game and hold his own against stout defensive linemen in the passing game, despite the human wrecking ball constantly dealing with painful injuries. The same can't be said for the Chiefs and Kelce.
If you go strictly by Pro Football Focus grades, which admittedly are imperfect, Gronkowski averaged a career pass-blocking grade of 69.2 and a run-blocking grade of 71.4. Kelce, on the other hand, has averaged a pass-blocking grade of 65.5 and a run-blocking grade of 66.7.
There's also the physicality and personality that Gronkowski brought as a blocker. Can you imagine Kelce ever doing something like this?
Further insights can be found in the PFF snap counts and positional usage for both players. Gronkowski spent the vast majority of his career lined up as an in-line tight end, whereas nearly a quarter of Kelce's career offensive snaps have seen him out wide.
PERCENTAGE OF CAREER OFFENSIVE SNAPS BY POSITIONAL ALIGNMENT
GRONKOWSKI
In-line TE: 60%
Slot receiver: 29.8%
Wide receiver: 8.8%
KELCE
In-line TE: 46.6%
Slot receiver: 30.8%
Wide receiver: 21.3%
Gronkowski also averaged 23 run-blocking snaps per game to go along with five pass-blocking snaps, whereas Kelce has averaged 18 and two, respectively. Moreover, for his career, Gronkowski was asked to block on 47.2% of his offensive snaps, with Kelce thus far doing so on 36.4%.
Kelce's career-high for pass-blocking snaps is 59, which he set in 2015. Gronkowski had seven seasons in which he saw at least 59 pass-blocking snaps. Kelce's career-high for run-blocking snaps is 359; Gronkowski beat that number four times, including 429 in 2011, a season that also saw him post 1,327 yards and an NFL-high 17 touchdown receptions.
Ultimately, the real reason why this debate shouldn't is that it's a fool's errand. Yes, Kelce doesn't block much and is average at best when asked to do so, but he still plays the position and is far from the only tight end to focus primarily on receiving.
Are we also supposed to eliminate Gates and Gonzalez from this discussion just because they didn't block as much as Gronkowski? Are we supposed to lump players such as Kelce, Gonzalez and Mark Andrews into one category, while putting Gronkowski, Sharpe and George Kittle in another?
You and your football buddies could talk yourselves in circles on this subject and never reach a consensus. That probably means the debate is flawed and isn't worth having.
But Gronkowski still was better.