Bill Belichick on Monday was asked a series of questions about coaches either confirmed to work for the Patriots in 2023 or whose statuses remain unclear.
And, well, he really didn't have much to say.
New England's head coach spoke to reporters for nearly a half-hour at the 2023 NFL Owners Meetings in Phoenix. The vast majority of his answers were both vague and brief, including those about quarterbacks Mac Jones and Bailey Zappe.
Early in the session, Belichick was asked about Matt Patricia, who seemingly has no role with the Patriots and reportedly interviewed with the Denver Broncos and Philadelphia Eagles. He also was asked about the hiring of offensive coordinator Bill O'Brien, the status of Joe Judge (who reportedly will return as an assistant head coach), the potential job titles for Jerod Mayo and the reported hiring of tight ends coach Will Lawing.
Here's a full transcript:
Question: What went into the decision to bring back Bill O'Brien?
Belichick: "Thought it was the best thing for the team."
Question: Why was it the best thing for the team?
Belichick: "There's a number of reasons."
Question: Can you name one?
Belichick: "I have a good relationship with Bill. We got back a long ways."
Question: Will Matt Patricia be working for the Patriots this year?
Belichick: "Not sure."
Question: How would you describe Joe Judge's role on the staff?
Belichick: "We'll talk about the staff later on in the spring."
Question: Would you expect Jerod Mayo to have an additional role beyond linebackers coach?
Belichick: "I don't know."
Question: Is it true that Will Lawing was hired as tight ends coach?
Belichick: "We'll make our comments on the staff a little in the spring, once we get everything settled."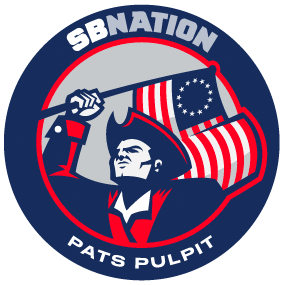 Belichick had a bit more to say about Cam Achord and Adrian Klemm. Achord appears set to return as special teams coordinator in 2023 despite the Patriots ranking near the bottom of the league in the kicking game, whereas Klemm reportedly was hired from Oregon to coach the offensive line and the running game.
On Achord: "Last year was last year; there were a lot of things that weren't good enough. … Good coach. Led the league in special teams in '20. I don't think that's the problem."
On Klemm: "I think he'll do a good job for us. … Smart guy. … Really good understanding of some of the more complex things on the offensive line. I think he's performed well in his coaching positions at various spots."
As Belichick mentioned, the Patriots will reveal more about their coaching staff in the months ahead. We didn't get official titles for Patricia and Judge until last July, days before the start of training camp.
Reminder: New England last week announced a tentative schedule for spring workouts and practices.