Would the Patriots consider moving on from Mac Jones in favor of importing Lamar Jackson?
Don't expect Bill Belichick to offer any clues.
Jackson's future in Baltimore appears to be in doubt. The superstar quarterback is able to negotiate with other teams while under the non-exclusive franchise tag, and on Monday, Jackson said he requested a trade from the Ravens in early March.
There haven't been any legitimate reports tying Jackson to New England this offseason. However, Belichick's wishy-washy comments about Jones have generated significant speculation about the 24-year-old's future with the Patriots.
While speaking to reporters Monday morning at the NFL Owners Meetings, Belichick was asked whether New England would consider making a run at Jackson via either trade or signing, the latter of which would result in draft-pick compensation going to the Ravens.
"I'm not going to talk about players on any other team," he said.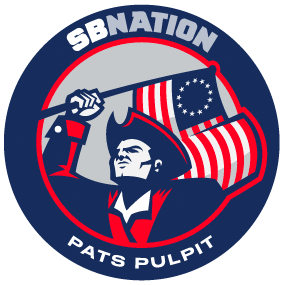 Belichick offered a similar answer to a question about receiver Odell Beckham Jr., whom the Patriots reportedly have shown interest in this offseason.
"I'm not gonna talk about any players that are not on this team," Belichick said. "Period."
Belichick also offered an interesting response to a question about whether Jones and Bailey Zappe will compete for the starting quarterback job in training camp. His answer was consistent with remarks made during and after the 2022 season.
"Well, everybody will get a chance to play," Belichick said. "We'll play the best player. … Everybody will get a chance to play."
Belichick said the same rule applies to every position. That said, his comments won't do anything to dissuade those who believe Jones is on shaky ground in New England.