James Robinson is ready for the next chapter in his once-promising NFL career.
The veteran running back reportedly agreed to a two-year contract with the Patriots on Thursday night. He'll join New England following a forgettable 2022 campaign that saw him split time with the New York Jets and Jacksonville Jaguars while racking up just 425 yards and three touchdowns in 11 games.
Robinson took to social media shortly after news of the deal broke, writing "Time to go to work!!" on Twitter and tagging the Patriots in his Instagram story.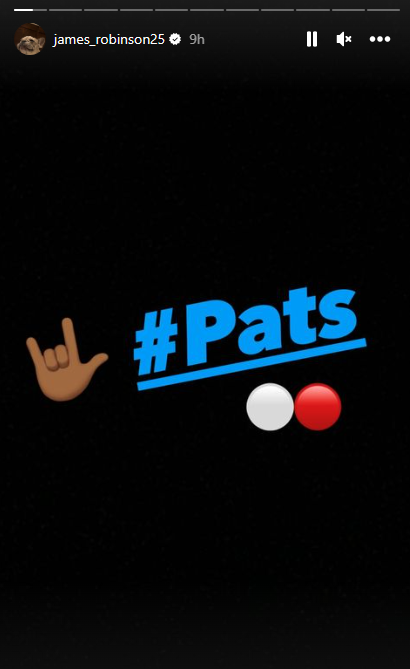 Robinson figures to replace Damien Harris, who sure seems ready to leave New England, as Rhamondre Stevenson's primary backup. Whether sophomores Pierre Strong and Kevin Harris push him for that job in training camp remains to be seen.
Robinson's NFL career got off to a fantastic start in Jacksonville. As a rookie, the 2020 undrafted free agent ran 240 times for 1,070 yards and seven touchdowns while catching 49 balls for 344 yards and three TDs. He looked like the future of the Jaguars backfield.
However, a disappointing follow-up season ended with a torn Achilles for Robinson, who returned just seven months later but clearly wasn't the same. He was traded to the Jets last October but found little traction with his new team.
In four games with the Jets, Robinson ran 29 times for just 98 yards. He was a healthy scratch for six of the final seven games.
The hope for the Patriots is that Robinson, still just 24 years old, was dealing with the lingering effects of his injury this season and now is back to 100%. If he can recapture his pre-injury form, Robinson could see a major role in New England, both as Stevenson's backup and as a top passing-down back.