Jakobi Meyers is heading to Las Vegas, and it sounds like the Patriots didn't put up much of a fight to keep him in New England.
In fact, they might not have put up a fight at all.
Meyers, the Patriots' top receiver the last three seasons, joined the Raiders on a reported three-year, $33 million deal with few guarantees. Tuesday's news was an especially difficult pill for New England fans to swallow, considering the Patriots gave Nelson Agholor $11 million per season two years ago.
And it sounds like New England didn't even make a serious run at Meyers once he hit the open market. During his latest "Patriots Talk" podcast, NBC Sports Boston's Tom E. Curran offered new insight into the Raiders' negotiations with Meyers.
"Here's what I know after speaking with folks close to the situation," Curran said. "The Raiders became involved after they understood that there was only one other team involved at that point who had made a serious offer. And that offer was so low that the Raiders felt as if they would be doing themselves a disservice if they didn't get in on it. Was not able to confirm that the Patriots were actually in on Meyers at all. As far as the folks I spoke to, it was just one other team that they knew of that was involved."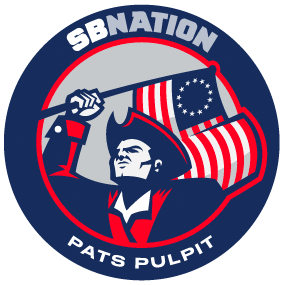 If you're confused as to why New England could take such an approach with one of its best players, you're not alone.
Appearing on WEEI on Wednesday morning, retired safety Devin McCourty said he was "shocked" that Meyers didn't return to New England. An anonymous player also gave his own reaction to NFL Media's Mike Giardi, saying, "I just don't get it."
Much of this backlash certainly will blow offer if the Patriots execute a quality contingency plan. For what it's worth, New England reportedly has reached out to the Arizona Cardinals and Denver Broncos about possible trades for DeAndre Hopkins and Jerry Jeudy, respectively.