When Jonathan Jones said he wanted to return to the Patriots, he clearly meant it.
In the weeks leading up to NFL free agency, the veteran cornerback expressed a desire to return to the franchise that gave him an opportunity as an undrafted rookie in 2016. Jones ultimately re-signed with New England on a two-year contract last week while reportedly taking a hometown discount.
During his first seven seasons in Foxboro, Jones earned the respect of teammates and coaches while developing into one of the game's best slot cornerbacks. And he enjoyed arguably his best campaign yet in 2022, successfully transitioning to boundary cornerback after the Patriots allowed J.C. Jackson to walk in free agency.
Still, given Jones' age (30 in September) and New England's potential need for a true No. 1 cornerback, many thought Jones and the Patriots could part ways this offseason. But the two sides ultimately found a way to keep their relationship going for two more years.
In a conversation Wednesday with NESN.com, Jones opened up on why returning to the Patriots was such a high priority.
"Oh yeah," Jones said. "Like, if it made sense, as far as contract-wise for me, the Patriots were just always the place to be. It's what I know. It adds some consistency, and not a lot of guys get to stay in the same system for eight or nine years. So, God willing, I'll finish out this two-year deal and that'll be nine years in the same place. That's not common. So, just to even have that opportunity was definitely a big driving force for that."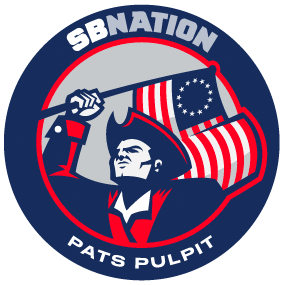 Jones is far from the only defensive player who's re-signed with New England this offseason. Jabrill Peppers, Mack Wilson, Raekwon McMillan, Carl Davis and Daniel Ekuale all have done the same. Veteran defensive back Myles Bryant received a restricted-free agent tenure — greatly increasing the chances of his return — and cornerback Jalen Mills reportedly re-signed with the Patriots on Wednesday (with intentions of playing safety) mere days after being released.
So, aside from losing Devin McCourty to retirement, the Patriots appear primed to run it back with the same defense that gave up the 11th fewest points in 2022. In contrast, the bulk of New England's external signings this offseason have come on offense.
The message is clear: Bill Belichick believes he has a very good defense, despite some pundits claiming the Patriots should make big upgrades.
"I think there's a lot of talent on that defense and it was displayed last year," Jones said. "From some of the younger guys, (Kyle) Dugger, stepping in. Guys coming in from free agency — Pepp (Jabrill Peppers), AP (Adrian Phillips) — kind of laying their foundation on the defense from the back-end perspective. And then the guys up front, I mean they've just been dominating — from (Matthew) Judon, the defensive tackles. You don't hear much about them because there's not much to talk about because they just do their job. You know, if you start hearing guys running for two, 300 yards a game, then you'll hear about the D-line, but they just do their job quietly.
"And the young linebackers — (Ja'Whaun) Bentley — the young group that he's with. They're stepping up with (Dont'a) Hightower officially retiring. And they've just kinda set their own mark. The defense has a lot of good players on it. Has a lot of good players."
With McCourty now retired, Jones is the second oldest player in New England's secondary (Adrian Phillips will turn 31 next Tuesday) but its longest-tenured member. Potentially set up for an increased leadership role, Jones said he hopes to put lessons he learned from McCourty and Patrick Chung into practice.
"Where I am now in my career is where they were when I first got into the league," said Jones, who's among the Patriots' more active players in terms of charitable endeavors. "So, my goal was always to be where they had made it. And so I just always emulated a lot of things that those guys, especially Devin, had done on the field. And I think now more in my career, emulating those things off the field."
Might he replace McCourty as the player responsible for delivering pregame speeches to the defensive backs?
"I don't know about the pregame speeches yet," a laughing Jones said. "We have to figure that one out. But I think it's gonna take a lot of guys to fill their shoes. Like Devin, he's not a guy that one person is going to fill in what his leadership has been for years and years. He has so much knowledge from years of being in the defense and being around the team.
"It's just hard to replace that, just that institutional knowledge that he had."
What role Jones will have in 2023 remains unclear.
Will he stick on the outside? Could he move back to slot corner if Marcus Jones pulls triple-duty? Will he get extended run at free safety if other McCourty replacements don't pan out? Could he be voted a team captain for the first time?
Whatever Jones ends up doing, the Patriots probably can expect him to do it at a high level.