The Patriots continue to explore their options at safety.
New England has shown interest in veteran Nick Scott, Mark Daniels of MassLive reported Friday morning, citing a source. Scott, a 2019 seventh-round pick, spent the last four seasons with the Los Angeles Rams and is coming off his most productive season yet. In 2022, the Penn State product racked up 86 tackles (one for loss), five pass breakups, two interceptions and two forced fumbles.
A report Thursday indicated Scott was on the verge of signing with the Cincinnati Bengals, who recently lost star safety Jessie Bates. But Daniels pushed back against that report.
"Scott has also drawn interest from the Cincinnati Bengals, whom he visited on Thursday," Daniels wrote. "Although there was one report stating Scott signed with the Bengals, a source added that the safety hasn't signed a contract with any NFL team as of Friday morning."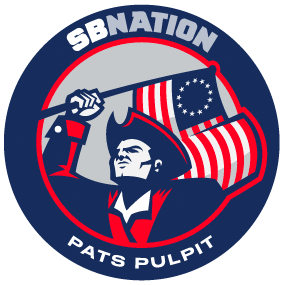 Scott finished the 2022 season as Pro Football Focus's 78th-ranked safety. He saw 635 snaps at free safety, 232 in the box and 111 in the slot.
In need of safety help following Devin McCourty's retirement, the Patriots also have been engaged with free agent Taylor Rapp.
PFF's 13th-ranked safety this season, Rapp reportedly visited New England on Thursday and as of Friday morning was in "ongoing" talks about a potential deal. He also planned to visit the Bengals this week.
The Patriots on Friday did make a notable move involving a defensive back, reportedly releasing veteran cornerback Jalen Mills two years after signing him. Mills previously indicated a willingness to play safety following McCourty's departure.