The Patriots apparently are practicing patience with this offseason's NFL receiver market.
New England last week signed wideout JuJu Smith-Schuster, but Bill Belichick and company might not be finished in their pursuit of upgrading their Mac Jones-led passing attack. Many fans want the Patriots to explore trading for DeAndre Hopkins and/or signing Odell Beckham Jr., and recent reports indicate they've done just that.
So, what's the holdup, then? After all, multiple free agent wideouts have signed over the last week, and the Dallas Cowboys just pulled off a trade for Brandin Cooks.
Greg Bedard of Boston Sports Journal offered some potential insight in his Sunday notes column while referencing what Dallas gave up (a fifth- and sixth-round pick) in the Cooks trade.
"The compensation should be a rude awakening for the Cardinals in regard to DeAndre Hopkins," Bedard wrote. "They will be getting much less than the 2nd and another pick they were looking for. It's good news for the Patriots, who are waiting out the market on Hopkins and Odell Beckham Jr. from what I'm told. Dallas is now out on both."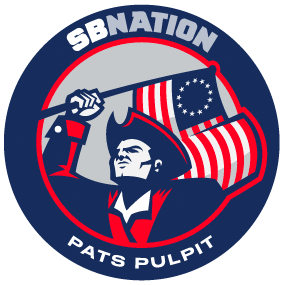 There are cases for and against the Patriots taking a wait-and-see approach on Beckham and Hopkins.
On one hand, allowing something like the Cooks trade to happen could benefit New England, as Bedard alluded to. On the other hand, if the Patriots wait too long, they might miss their chance to land a player whom they covet. Sometimes you must be aggressive in the free agency and trade markets.
As it stood Monday morning, New England's receiver depth chart included Smith-Schuster, DeVante Parker, Tyquan Thornton and Kendrick Bourne, plus practice squadders Tre Nixon and Lynn Bowden Jr. Nelson Agholor remained a free agent.