We now know a bit more about Joe Judge's new role with the Patriots.
Last week, Sports Illustrated's Albert Breer reported that Judge will "be in an assistant head coach role" in 2023. Mike Reiss of ESPN previously reported something similar. However, neither specified whether Judge would hold the official title of "assistant head coach" or something vaguer like "assistant to the head coach."
But Greg Bedard of Boston Sports Journal offered some clarity Tuesday afternoon.
"Joe Judge is definitely going to be assistant head coach for the Patriots this season, not assistant TO the head coach, according to sources," Bedard tweeted. "He's been at the league meetings but keeping a much lower profile than Matt Patricia did last year."
That's a big difference. Assistant head coaches typically have far greater responsibilities than assistants to the head coach, or staffers with similarly nebulous job titles.
Bret Bielema was the last to fill the latter role with the Patriots, working as "consultant to the head coach" in 2018. New England's last assistant head coach was Dante Scarnecchia, who did the job from 2000 through 2013 in addition to coaching offensive linemen. Scarnecchia did not reclaim the assistant head coach title upon coming out of retirement in 2016.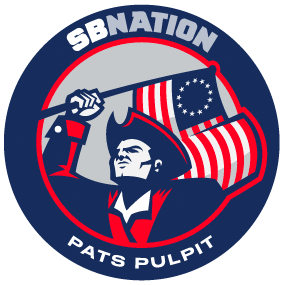 Phil Perry of NBC Sports Boston recently offered insight into the responsibilities Scarnecchia held as an assistant head coach.
"Essentially, Scarnecchia was assigned the head-coaching responsibilities when Belichick couldn't perform them," Perry wrote in late January. "When Belichick left the team to attend his father's funeral in Annapolis in November of 2005, for example, it was Scarnecchia who began the day and ended the day for the team. There were not added responsibilities when it came to contracts, trades or the draft. Scarnecchia was not impacting big-picture decisions with the team because of his standing as assistant head coach. It was a break-glass-in-case-of-emergency title given to one of the most well-respected assistants in football."
What the job will mean for Judge remains to be seen, although Breer shared some details in his initial report while referencing Matt Patricia's role as "senior football advisor" in 2021 and 2022.
"One difference (between) Patricia in '21 and Judge in '23, just to illustrate it — Patricia's name was on player contracts back then," Breer wrote. "And this year, Matt Groh's name is in that spot. Judge's job will be more in coaching special teams, being a liaison between coaching and scouting, etc."
Judge worked for the Patriots as an offensive assistant and quarterbacks coach in 2022. The dysfunction created by him and Patricia in leading the offense is well-documented. It's worth pointing out that Judge still has two years left on his contract with the New York Giants, who fired him as head coach in early January of 2022.
Many anticipated that linebackers coach Jerod Mayo could be given an assistant head coach/assistant to the head coach title this offseason, given the franchise's commitment to keeping him long-term. Patriots owner Robert Kraft on Monday said that Mayo is a potential candidate to succeed Belichick.
As of Tuesday afternoon, we still had few details on Mayo's role in 2023. Belichick on Monday said "I don't know" when asked whether Mayo would be more than a linebackers coach.