Some Patriots fans believe New England should move on from Bill Belichick.
Robert Kraft, the biggest Patriots fan of them all, disagrees with that notion — for now.
The franchise's owner spoke to reporters Monday afternoon during the 2023 NFL Owners Meetings in Phoenix. Kraft touched on a variety of topics, including offering a strong endorsement of 24-year-old quarterback Mac Jones.
He also was asked about Belichick, who's faced heightened scrutiny with New England now 25-26 in the post-Tom Brady era. And while Kraft backed his legendary head coach, he made it clear that his expectations for winning supersede just about everything.
Question: "Robert, are you as comfortable in Bill leading your football operation as you were five years ago?"
Kraft: "Look, I think Bill is exceptional at what he does. And I've given him the freedom to make the choices and do the things that need to be done. And his football intellect and knowledge is unparalleled from what I've seen. Just, when you talk to him, the small things, analytically, that he looks at. But in the end, this is a business. You either execute and win or you don't. That's where we're at. We're in a transition phase. I think we've made some moves this year that I'm personally comfortable with. And I still believe in Bill."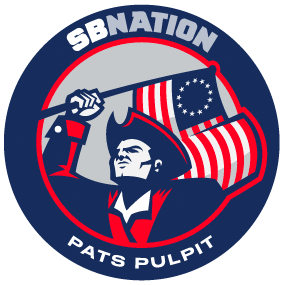 Kraft also said he'd "like" Belichick to break Don Shula's all-time coaching wins record, according to Jeff Howe of The Athletic. Belichick will enter the 2023 season needing 18 victories to tie Shula's mark of 357 wins, including the postseason.
Additionally, Kraft alluded to some of Belichick's shortcomings from last season. He reportedly said that Matt Patricia was "put in a difficult position," which is something that Belichick is responsible for. Patricia's role with the Patriots next season — if he'll have any — remains unclear.
In a subsequent NFL Network interview, Kraft said that he views linebackers coach Jerod Mayo as a potential Belichick successor, via Judy Battista of NFL Media.