Devin McCourty and Tedy Bruschi have very differing takes on Bill Belichick's controversial remarks about the Patriots.
Belichick on Monday was asked by ESPN's Mike Reiss to tell Patriots fans why they should be optimistic about New England's chances of competing in 2023. He paused before grumpily replying, "the last 25 years," a reference to the Patriots' absurd two decades of dominance.
The comment didn't sit well with Bruschi, who played under Belichick for 13 seasons.
"That is something that his players shouldn't hear — that he is basing some optimism to fans on 'what I've done the last 25 years,'" Bruschi said during Tuesday's episode of ESPN's "Get Up!" show. "I don't know if I've ever heard Bill mention something like that in terms of his whole body of work. It was surprising to me. I don't know what's going on in that locker room now, but players can hold coaches accountable. I've done it with Bill before when he said things postgame or during the week that I did not like and we had discussions in captains meetings or after games or whatever. I'm not in that locker room anymore. I'm just surprised because that's not the Bill Belichick that I know."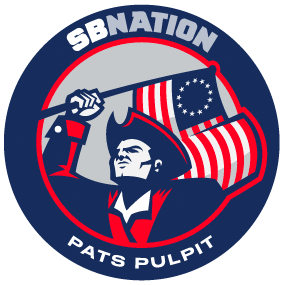 McCourty, who recently retired, joined the program shortly afterward and offered a different point of view.
"I died laughing," said McCourty, who shared a similar sentiment in a tweet Monday. "Watching it, seeing as Mike asked that question, in (Belichick's) head I'm picturing him like, 'I don't care.' He doesn't care what the fans think. He doesn't care if they're gonna get excited, not get excited, coming to the game. Bill doesn't think about the business of football. He thinks about putting a winning football team on the field. So when he sat there and was like, 'I don't know, 25 years,' I was like, 'Yeah, Bill! Talk! Let 'em know who you are. Have fun.'
"And I heard you guys on here chirping earlier. He's not going into the locker room telling his guys, 'Let's focus on 25 (years).' He's gonna be on those guys, he's gonna be telling them what they need to do, how to win football games. He doesn't care about the last 25 years when it comes to his football team. But when it comes to the fans … he doesn't care about those things. When he talks to his team, though, he's gonna be demanding."
Bruschi then said he agreed with McCourty but also stood by his initial stance.
"I think that's one of the greatest leaders in Patriots history and he's absolutely right," Bruschi said of McCourty. " … I think it was a little bit of a slip for him because he was irritated at the question. … It was just rare to see him get off message in a public setting like that for me."
Ultimately, there isn't a wrong interpretation of Belichick's comments.
Is it weird for Belichick to say he's not focusing on 2022 moments before saying Patriots fans should focus on the previous quarter century? Yeah, kinda. But it really isn't a big deal so long as he communicates a consistent message inside the locker room.
And if he simply got annoyed by the question and felt like trolling the reporters, it certainly wouldn't be the first time he's done something like that.