It's hard to get a read on how the Patriots truly feel about pursuing high-end receiver talent this offseason.
On the one hand, New England reportedly has explored trades for both DeAndre Hopkins and Jerry Jeudy. And at least one report indicates the Patriots could use the 14th overall pick in the 2023 NFL Draft to select a wideout or a cornerback. Plus, New England staffers met with multiple top receiver prospects during the pre-draft process.
But there also is reporting that suggests the Patriots might entirely avoid drafting a wideout.
"What are the odds the Patriots would go that route? According to multiple sources at the league meetings, it would be a surprise if the Patriots drafted a receiver in the first round — if at all," Boston Sports Journal's Greg Bedard wrote Sunday. "The coaches have started to dig into the process — that happens in every organization this time of year — and the early reviews are that they have not been blown away by anyone."
In his own Sunday notes column, Mike Reiss of ESPN also played down this year's receiver class.
"The Patriots' top picks are 14th, 46th and 76th," he wrote. "And areas the team could use a boost — cornerback, offensive tackle, tight end and edge defender — are considered some of the stronger positions in this class. Receiver and safety, however, are generally viewed as lighter on talent than the norm."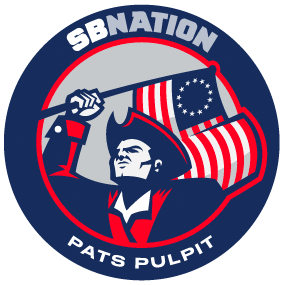 However, the decision on whether to draft a receiver might not be Bill Belichick's to make. Bedard hinted at Patriots owner Robert Kraft potentially stepping in as part of his efforts toward surrounding Mac Jones with better offensive weapons.
"Now, all of that can change during the process, and there's always the Belichick X-factor when he goes rouge from the consensus," Bedard wrote. "And there could be another X-factor this year: Robert Kraft.
"Kraft and Belichick have been a little at odds over Jones, even in their contradictory public statements. The sense is that, at least for this season, Kraft experts Belichick to do right by Jones and put him in the best possible position to succeed — one year after the coach did the exact opposite. If the Patriots can't find a veteran option — which is the preferred route — could Kraft push the issue on drafting a receiver high? Nothing is being ruled out at this point."
New England's receiver depth chart currently includes JuJu Smith-Schuster, DeVante Parker, Kendrick Bourne and Tyquan Thornton, along with practice squadders Tre Nixon and Lynn Bowden Jr. You also could include receiving-first tight end Mike Gesicki in that group.
In general, this year's top wideout prospects are considered to be Quentin Johnston, Jaxon Smith-Njigba, Jordan Addison, Zay Flowers and Jalin Hyatt.