Seemingly everyone has an opinion on the latest Patriots controversy, but how do people around the NFL feel about it?
The league last week docked New England two organized team activity (OTA) practices — one last Thursday, one this Tuesday — and fined Bill Belichick for violating offseason guidelines. Long story short, the Patriots, with Joe Judge leading the way, held a series of "special teams workshops" in early May that both forced players to stay at Gillette Stadium for too long and were communicated in a manner that made them seem mandatory, rather than voluntary. An NFLPA representative reportedly viewed the violations and informed the league, but some wonder whether a Patriots player ratted on Judge and the coaching staff.
Whether any of this is a big deal is up for debate. However, people in the NFL don't seem too angry about it, according to ESPN's Mike Reiss.
Here's an excerpt from Reiss' Sunday notes column:
The NFL also could have fined Belichick as much as $100,000 but instead chose $50,000. The league could have additionally fined the Patriots' organization (paid by ownership) but didn't do so. While that could be related in part to the Patriots' cooperation with the investigation, it more decisively reflects, in the view of some around the NFL, how the violation was primarily about carelessness/lack of attention to detail on the day an NFL Players Association staff member was visiting as part of standard operating procedure.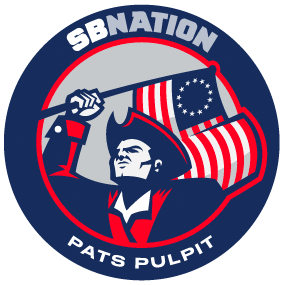 New England will resume offseason practices Wednesday, when reporters also will be granted their first access of the offseason.
Belichick is scheduled to field questions and surely will be asked about last week's drama. After that, we finally can get back to focusing on actual football.