At first blush, the Patriots don't feel like an obvious suitor for Dalvin Cook, who reportedly will play for a new team in 2023.
However, a deeper look makes it easier to envision New England making a late-offseason roster splash.
The Vikings plan to part ways with Cook by the end of the week, according to multiple Thursday morning reports from NFL insiders. Minnesota will make one final attempt to trade the star running back, but will release Cook on Friday should those efforts prove unsuccessful.
The Miami Dolphins and Denver Broncos both are expected to pursue the four-time Pro Bowler, according to ESPN's Adam Schefter.
Story continues below advertisement
As of late Thursday morning, the Patriots weren't tied to Cook in any credible reports. And with Rhamondre Stevenson leading its backfield ahead of a solid group of veterans and youngsters, New England seemingly doesn't have an immediate need for someone like Cook.
But might the Patriots actually have interest in such a move?
In early April, Jeff Howe of The Athletic reported that New England was hoping to use the 2023 NFL Draft to bolster its backfield in a significant way. Howe's report arrived roughly three weeks after the Patriots signed veteran James Robinson to potentially replace Damien Harris, who joined the Buffalo Bills in free agency.
Story continues below advertisement
"They're building the running game around Rhamondre Stevenson," Howe wrote, "and have quietly shown interest in adding another blue-chip back in the draft."
The Patriots didn't end up selecting a running back in the draft, but that doesn't mean they didn't want to. The Detroit Lions reportedly selected Alabama running back Jahmyr Gibbs 12th overall because they feared New England planned a similar move.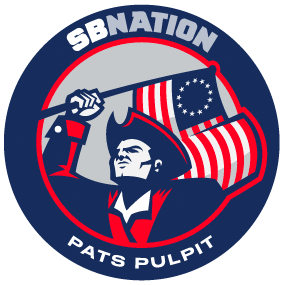 So, all evidence points toward the Patriots wanting to add elite high-end talent to their backfield. And that might not be a bad idea, considering Stevenson will be a free agent in 21 months and he noticeably broke down late last season. Given New England's lack of an elite passing game, making the running game one of the NFL's best could be a decent alternative.
That leaves two questions: Were the Patriots focused solely on drafting a running back? And if not, would Cook represent the kind of upgrade and value they'd be interested in on either the trade or free agency markets?
Story continues below advertisement
Cook was one of the NFL's most dangerous running backs the last four seasons, averaging 1,256 rushing yards, 10 touchdowns and 350 receiving yards. He missed multiple games due to injuries in each campaign from 2018 through 2021 but played a full 17-game slate in 2022. For all the talk of regression, Cook finished last season with 1,173 rushing yards and eight touchdowns to go along with 39 catches for 295 yards. He's also just 27 years old (28 in August).
But the advanced analytics paint a far different picture, with Cook being one of the game's worst backs in terms of the rushing-yards-over-expected metric. His injury history, along with the undeniable history of workhorse running backs aging poorly into their late-20s, can't be ignored.
Nevertheless, Cook now should be available at a discounted rate, which could be music to Bill Belichick's ears. We wouldn't put money on Cook landing in New England, but it also wouldn't be a shocking outcome.
Featured image via Matt Krohn/USA TODAY Sports Images