FOXBORO, Mass. — If Kyle Dugger replicates or exceeds the kind of season he enjoyed in 2022, he's going to make a ton of money in free agency next March. Or he could sign a rich extension with the Patriots before ever hitting the open market.
Either way, the 27-year-old safety is on the verge of landing a life-changing contract. He'd only be human if he were starting to feel some added pressure.
But Dugger, among the more consistently laid-back players on New England's roster, insists he's only worried about playing good football for the Patriots.
"That's not on my mind," Dugger said after Tuesday's organized team activity practice at Gillette Stadium. "That's the business part. I kind of… I'm on the field, I'm trying to handle business on the field and let that be that. But I definitely enjoy playing for this organization."
Story continues below advertisement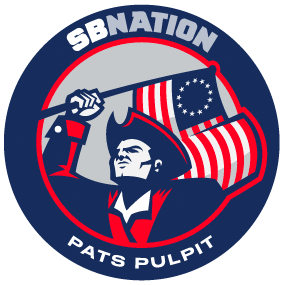 Is that just an example of Dugger toeing the company line? Probably. But if you ever spend time around the 2020 second-round pick, you'll understand that he's similarly even-keeled about nearly everything.
Dugger isn't the only prominent member of New England's 2020 draft class that could have money on his mind. Edge rusher Josh Uche, a breakout star last season, and guard Mike Onwenu, a consistent force since arriving in the league, both are scheduled to hit free agency next offseason.
But Dugger, who forced four turnovers, scored two touchdowns and racked up 78 tackles last season, might come away with the largest contract of the three.
Featured image via Brian Fluharty/USA TODAY Sports Images