FOXBORO, Mass. — Things have to be kind of awkward between Mac Jones and Bailey Zappe, right?
Well, maybe. But if so, they both do a great job of hiding it.
Zappe met with reporters Friday for the first time since the Patriots started spring practices. The second-year pro was asked about his relationship with Jones, who faced immense criticism last season but looked like New England's clear No. 1 quarterback during organized team activities.
"It's been good," Zappe said after the Patriots' final OTA practice. "I mean, we're teammates. We're together all day, every day. In the QB room together. You know, over these last two years, I feel like both of us have been able to help each other both get better on and off the field.
Story continues below advertisement
"I've learned a lot from him and, hopefully, I'm kind of helping out with him. Trying to help him learn some stuff. But we're teammates, we want what's best for the team — and that's to win."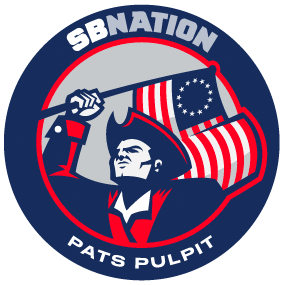 Zappe, who impressed over appearances in four games last season, also was asked about the possibility of engaging in quarterback competition this summer.
"Like Coach Bill (Belichick) said at the beginning of the offseason, everybody's competing for a spot," Zappe said. "So, that's the way I'm approaching it. Like I said earlier, I'm taking every rep like a game rep. So, trying to get better every day."
New England will take the weekend off before starting its three-day mandatory minicamp next Monday.
Story continues below advertisement
Featured image via Robert Deutsch/USA TODAY Sports Images