FOXBORO, Mass. — For some, the Patriots' latest controversy represented another instance of Bill Belichick and company trying to skirt NFL rules. And maybe those people are right.
But Matthew Slater has a different take, one that he expressed Wednesday afternoon with apparent earnestness.
"I don't wanna address it in too much detail, because I'm no longer a (NFLPA) rep, I'm more of a liaison at this point," Slater said after Wednesday's open organized team activity practice. "I believe that that union is always gonna act on what they believe is in the best interest of the players — most of the time. And I believe that our organization, regardless of its reputation, is always gonna try to abide by the rules.
"You know, things happen that happen, and I can't speak to that. I don't know what all went into these things. … But I don't believe that we're an organization that's going out of our way to break the rules or gain an edge. I know people are gonna say, 'Well, this, this, this.' But I don't think that was the case here."
Story continues below advertisement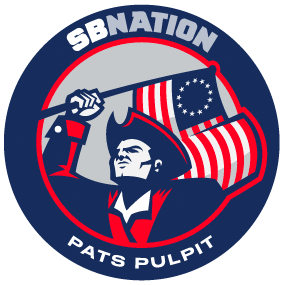 The NFL last week docked New England a pair of OTA practices and fined Belichick for violating NFL offseason guidelines. The Patriots, with Joe Judge reportedly leading the way, held "special teams workshops" in early May that both forced players to stay at Gillette Stadium for too long and were communicated in a manner that made them seem mandatory, rather than voluntary.
There's some lingering confusion over whether an NFLPA representative reported the Patriots on their own or did so with the help of a player on the roster. Regardless, people around the league reportedly believe New England was being more careless and sloppy than malicious.
Belichick addressed the situation Wednesday morning, offering about as much clarity as you'd expect.
Featured image via Eric Canha/USA TODAY Sports Images