Last year, Davante Adams got three first-hand looks — two joint practices, one infamous regular season game — at how the Patriots utilized Jakobi Meyers. He apparently was left scratching his head each time.
And now that he's seen Meyers up close as a Las Vegas Raiders teammate, Adams is even more confused over what he perceives as New England's poor usage of the cerebral receiver.
"I didn't see him featured as much as maybe he should have been based on what I saw when they came here and we practiced against them, and so far what I've seen from him now," Adams said Monday, via the Las Vegas Sun. "He's a pro. He's got a lot of tools on the field, and the way he thinks about the game as a relatively young player is impressive to me. So, I'm excited to work alongside him."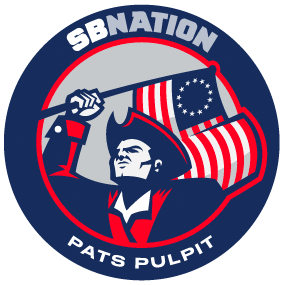 Adams obviously knows what he's talking about. At the same time, it's hard to argue the Patriots didn't get the most out of Meyers during his impressive four-year run in New England.
Story continues below advertisement
Meyers was the franchise's top receiving option the last three seasons, topping 800 yards in the 2021 and 2022 campaigns. Despite going undrafted in 2019 and possessing middling athletic traits, Meyers turned himself into a $33 million receiver — with a lot of help from the Patriots. Plus, he was New England's best and most productive player on the field during last summer's joint practices in Vegas.
That said, Adams' final look at Meyers was when he caught just two balls for 47 yards before lateraling away the Patriots' playoff hopes. It was the low point of Meyers' career, and arguably New England's worst moment in the post-Tom Brady era.
The Patriots are scheduled to visit Adams, Meyers and the rest of the Raiders for what could be a pivotal Week 6 matchup in 2023.
Featured image via Candice Ward/USA TODAY Sports Images