Patriots fans have every right to get excited about Christian Gonzalez.
The rookie cornerback possesses ideal size and athleticism for a top boundary corner, something New England's secondary desperately needed after last season. And Gonzalez, selected 17th overall in the 2023 NFL Draft, looked the part during the first two organized team activity practices open to the media.
Players have raved about Gonzalez while speaking with Patriots reporters — which is to be expected. But they apparently also have spoken highly of the Oregon product behind the scenes, according to retired safety Devin McCourty.
"I hate when people rank rookies over guys who have had success in the NFL," McCourty said Thursday during an NFL Network appearance, as transcribed by MassLive's Mark Daniels. "But I've talked to some of those guys and they're like, 'Man, Gonzalez, he can play.' "
Story continues below advertisement
McCourty added: "(Players) were like, 'Man, we'll see how it plays out when we go and play real football, but shorts and a t-shirt with a helmet on, the guy looks great.' " They love watching him play, love seeing him develop. I think they're excited about that."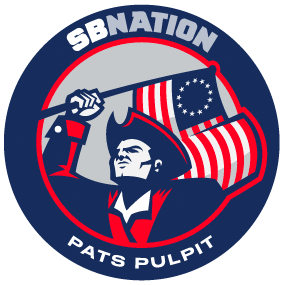 As McCourty pointed out, it's one thing to impress people during OTAs when players aren't wearing pads or allowed to engage in live contact. It's another to keep the hype train going once real football starts in August.
Still, to this point, it's been nothing but good news from New England's top draft pick.
Featured image via Mark J. Rebilas/USA TODAY Sports Images