FOXBORO, Mass. — The Patriots' ongoing effort to replace Devin McCourty is one of this offseason's top storylines.
Converted corner Jalen Mills will get the first crack at the job if the first open OTA practices offer any indication. Adrian Phillips could be involved, too, with box safeties Kyle Dugger and Jabrill Peppers rotating in from time to time. And while he played just cornerback during the practices we saw, Jonathan Jones also could be an option if all others fail.
Just don't sleep on Joshuah Bledsoe.
A sixth-round pick in the 2021 NFL Draft, Bledsoe didn't appear in a single game during his rookie season while recovering from multiple wrist procedures. But New England activated the Missouri product late in the season, resulting in valuable practice time that impressed Patriots teammates and coaches, including Bill Belichick.
Story continues below advertisement
Bledsoe carried the experience into last summer's training camp, during which he was a standout player. That Bledsoe saw a heavy workload all summer showed just how high the coaches were on him, as did the fact he earned a roster spot in a very crowded safety room.
Ultimately, Bledsoe was active for just three games last season while seeing only 22 defensive snaps. But the Patriots rarely needed him with McCourty, Dugger, Phillips and Peppers all enjoying mostly injury-free seasons. Still, Bledsoe got important experience and stayed on the roster all season, setting himself up for a pivotal and intriguing summer in Foxboro.
And the Patriots might have big plans for the third-year pro. Bledsoe, whose versatility and athleticism are among his top traits, saw time at free safety, box safety and in the slot during practices open to reporters. He was very busy, and looked like a player who will be given a real opportunity to earn a significant role.
"He seems a lot more comfortable," Dugger said after Tuesday's practice in New England. "He's smiling more. He's definitely a little more vocal, as well. Making checks, getting things and disguises. All that is definitely coming. … He's a lot more comfortable."
Story continues below advertisement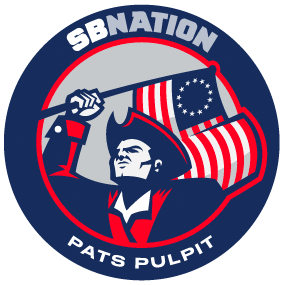 None of this is to say that Bledsoe has an easy path toward making the roster.
He's a sixth-round pick. He barely has played since entering the NFL. He still faces stiff competition at a loaded position group, which now kinda-sorta includes tantalizing hybrid rookie Marte Mapu, who saw extensive time at McCourty's old spot on Tuesday. He's a good player, but you'll never watch Bledsoe and think, "That's a star." His ceiling might be closer to that of Duron Harmon than of Devin McCourty — and that's not an insult.
Plus, we're talking about the first week of June. The Patriots haven't even put pads on yet.
Nevertheless, Bledsoe is someone to keep an eye on. You can tell his coaches like him when they answer questions about him; they don't just engage in Patriots-speak. And the same is true for his teammates.
Story continues below advertisement
"I think one of the coolest stories has been (Bledsoe)," McCourty said last August after Bledsoe earned a roster spot. "You know, Bled missed all of last year, had to learn from watching film and not participating which is really hard to do when you're a rookie."
Will Bledsoe write that story's best chapter this summer? That remains to be seen, but he's off to a great start.
Featured image via Eric Canha/USA TODAY Sports Images