FOXBORO, Mass. — It's the beginning of a new kicking era in New England, with Chad Ryand carrying a torch once passed from Adam Vinatieri to Stephen Gostkowski to Nick Folk.
The Patriots on Tuesday traded Folk to the Tennessee Titans, thus establishing Ryland, a fourth-round rookie, as the new top kicker in New England. Neither kicker performed especially well during training camp, but Ryland showcased a bigger leg and the Patriots were able to find trade value in Folk.
Ryland met with reporters Tuesday after winning the job and clearly was trying to be mindful of what he said. Still, the Maryland product obviously was thrilled to realize his dream of making an NFL roster.
"It's awesome," Ryland said. "I think the important part is nothing changes. The goal at the end of the day is to win games and help the team win games. I'm gonna do that the best I can."
Story continues below advertisement
Ryland said he wasn't able to speak with Folk after the trade. But he opened up on the benefits of working with an accomplished, veteran kicker.
"I learned a lot," Ryland said. "He's a true pro — through and through. Impressive kicker, obviously … he's awesome. So, I just try and take the little bits and pieces I can, and keep building my own."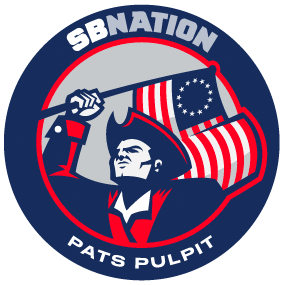 When asked whether it had sunk in that he earned a spot on an NFL team, Ryland kept things in perspective.
"No, because I think the important part is that I know what my job is and what I have to do to get to where I need to be each day to help the team win," he said.
Story continues below advertisement
Ryland added: "I'm just trying to take that one step. And if I keep going up, I'm gonna be in an alright spot."
The Patriots will open their season on Sept. 10 at home against the Philadelphia Eagles. New England's over/under win total for the 2023 season currently is 7.5 at FanDuel Sportsbook.
Featured image via Eric Canha/USA TODAY Sports Images