FOXBORO, Mass. — With Bill O'Brien leading the Patriots offense and Joe Judge back running special teams, you might assume all of Bill Belichick's focus this summer once again was on his pride and joy: the defense.
Well, you'd be wrong — to a point, anyway.
Yes, Belichick still spent a lot of time under New England's defensive hood. And O'Brien's presence throughout camp enabled Belichick to do far less backseat driving than last summer, when Matt Patricia turned New England's offense into a daily car wreck.
But, at the risk of overusing automotive analogies, Belichick apparently still had a firm — if somewhat loosened — grip on the wheel of the offense.
Story continues below advertisement
"Definitely not as much as last year," safety Jabrill Peppers recently told NESN.com when asked about Belichick's focus on the offense. "But I still would say he was leaning toward that side. You know, Billy-O is doing a great job with those guys, putting guys in positions to make plays. Mac's making the throws. O-line's getting better."
During spring practices, Peppers spoke at length about New England's defense being further along in season preparation than anything he'd seen previously during his career. Inserting just a few rookies into a group that returned nearly everyone from last season, the Patriots defense was able to hit the ground running.
But the offense was a different story, which was to be expected. It needed to play catch-up, and Belichick needed to help.
"The offense always gets it clicking a little later than defense," Peppers said. "That's historically how it's been through camp, OTAs. You got the timing, new guys, new system, new coaches, things like that. Defense is kind of easy, as far as the verbiage and schemes and things like that."
Story continues below advertisement
"So, I think (Belichick) was more mutual this year. But if I had to pick a side for him, I think he was still leaning toward the offense."
Safety Jalen Mills shared a similar sentiment but indicated he didn't see much of a difference at all.
"Probably about the same," Mills told NESN.com. "He oversees everything, that's him in general. But I think about the same."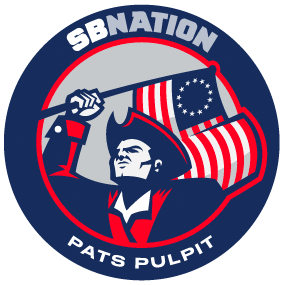 Belichick probably would prefer to be more hands-off with the offense, as he was at times during Josh McDaniels' run as offensive coordinator. But that reliable, long-tenured trust now resides more on defense, where linebacker coaches — and de facto co-defensive coordinators — Steve Belichick and Jerod Mayo are capable of running their own ship.
Story continues below advertisement
Belichick's fingerprints still are all over the defense, though. And together, he, his son and Mayo form an impressive three-headed braintrust.
"They all came up together," Mills said after New England's Week 1 loss, which saw one of the best defensive gameplans in recent Patriots history. "Of course, Mayo playing here, and then Steve just being under his dad and being cool with Mayo as well. So, I just think … the perfect word for them is 'clicking'. I think they all see the same thing, as far as the same direction, as far as what we want to do on defense week to week.
"That's a good thing. You don't have twists or guys thinking different ways."
Peppers hasn't been in New England as long as Mills, who joined the Patriots in 2021. But it didn't take him long to realize how in sync Belichick and his top defensive assistants are.
Story continues below advertisement
"You can tell they work very well," Peppers said. "It's only my second year here, and I can see it. And they've been together for God knows how long. But you can definitely tell by how the game's called. The whole overall operation."
No Matchup Found
Click here to enter a different Sportradar ID.
As a true, CEO-of-the-team head coach, Belichick is able to provide real help in all areas of his program. Some years he must take full control of the defense; others he must put out fires on offense. When everything is right, he's able to make that real Belichick difference, finding advantages on the margins and ideal matchups to exploit.
But one thing remains constant: Belichick has the final say on everything.
Story continues below advertisement
"At the end of the day, it's gonna be done how Bill wants it done," Peppers said. "And that relays down."
Featured image via Eric Canha/USA TODAY Sports Images