The New England Patriots have more than 20 players set to hit free agency when the NFL league year opens on March 15. As that date approaches, we're taking a closer look at each one. Next up: Damien Harris.
The emergence of Rhamondre Stevenson might make it easy to envision life without Damien Harris.
But should the New England Patriots be in a hurry to move on from the veteran running back?
Harris' rookie contract is set to expire at the start of the new league year, meaning the 2019 third-round pick will hit free agency for the first time in his career. After essentially redshirting his rookie season, Harris became an important piece of the Patriots offense the following three seasons, starting in 34 of a possible 36 games.
And, when healthy, Harris largely was excellent.
The Alabama product averaged 5.0 yards per carry in 2020. The next season, Harris ran for 929 yards and tied for second in the NFL with 15 rushing touchdowns while ranking as one the league's best overall running backs, according to Pro Football Focus. Harris again played well this season, providing tough, efficient running and strong pass protection when he was on the field.
However, the problem with Harris has been staying on the field. Injuries forced him to miss six games in 2020, one game in 2021 and six games in 2022. Consequently, Harris probably isn't in line for a major payday this offseason.
But he still is considered one of the top free agent running backs, and as such likely will fetch a decent contract. Should the Patriots be the team to pay it, or should Bill Belichick and company make a more business-savvy decision at running back?
Here are cases for and against New England re-signing Damien Harris:
CASE FOR
Yes, Stevenson is better than Harris and is one of the best running backs in the game. He should be the bell cow in New England next season. But Stevenson himself admitted that an increased workload took its toll by the end of the campaign, and it was clear he was running on fumes in the final few weeks.
So, the best course of action would be for the Patriots to again deploy a timeshare in their backfield. But will Pierre Strong or Kevin Harris be ready for such roles after sitting for much of their rookie campaigns? Both players flashed at different points, but it's unclear whether either is ready for large usage in the NFL. Ultimately, neither Strong nor Kevin Harris will play much if they can't be trusted in pass protection.
The Patriots wouldn't have any such fears about Damien Harris. He can run and block at a high level and is underrated as a threat in the passing game. Plus, he's close friends with Mac Jones and is on record as wanting to return.
If the price is manageable, which it could be given Harris' injury history, it might make sense for New England to bring him back on a one- or two-year deal.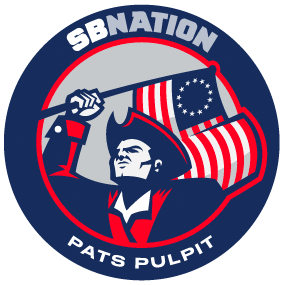 CASE AGAINST
At the end of the day, it shouldn't be hard to find a cheap running back who can split carries with Stevenson. If the blocking is there, plenty of running backs can produce in the pros.
Maybe Strong or Kevin Harris can do it. Maybe Ty Montgomery can handle it after missing virtually the entire season due to a shoulder injury. Perhaps the Patriots can bring in another veteran to fill the timeshare role.
Most teams, including the Patriots, consider it bad business to overpay running backs. Honestly, giving running backs anything more than cheap, short-term contracts is frowned upon. The shelf life for running backs simply is too low.
For those reasons, it's hard to envision Harris returning to Foxboro for another campaign.