It's looking more and more like Bill O'Brien will be the next offensive coordinator for the Patriots.
O'Brien started being floated as Matt Patricia's likely successor before New England's season even ended. And though some reports have cast some doubt on the possibility of O'Brien leaving Alabama to rejoin the Patriots, he's remained the odds-on favorite to lead the Patriots offense in 2023.
On Monday afternoon, NBC Sports Boston's Tom E. Curran offered perhaps the most definitive report yet tying O'Brien to the Patriots. He also broke down some potential roadblocks and indicated Bill Belichick and Robert Kraft are on the same page.
Here's an excerpt:
The primary target is former Patriots OC, former Penn State and Texans head coach, former Alabama OC Bill O'Brien. There is unanimity on all sides that O?Brien's the best person for the job and — while there are other candidates with merit — the familiarity ownership and Mac Jones have with O'Brien and O'Brien's willingness to return mean it would be an upset if he doesn't get the job.
One tender aspect of O'Brien returning is what happens with Judge and Patricia. Are they still part of the offensive coaching staff? How will they jell with O'Brien if they aren't reassigned to new roles? O'Brien coached alongside Patricia in his time here. He surely has some relationship with Judge. No doubt there's some friendship so it will need to be diplomatically addressed so there's no hard feelings.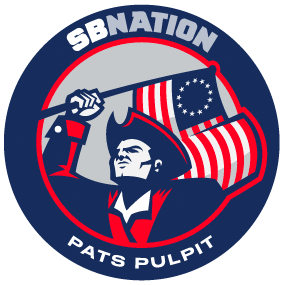 Don't be surprised if things really start to heat up on the Patriots-O'Brien front in the coming days.
In an unprecedented statement released last Friday, New England announced it will interview offensive coordinator candidates this week. It's unclear whether the Patriots will go public with their interview requests, as other teams have this offseason, or keep things in-house.
Either way, at this point, it seems as if the process will end with O'Brien taking the job he held in 2011.